We are closed to online orders until our new season begins in November
Call us at 1-844-873-3700 to discuss your project or
Subscribe to our email list to be notified when the season begins
Peking Lilac for sale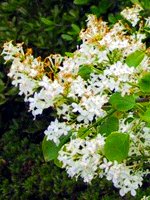 Peking Lilac
Syringa pekinensis
SOLD OUT
Peking Lilac is a small, deciduous shrub. This robust species is not as fragrant as Common Lilac, but it makes up for it with its large clusters of beautiful white flowers in the spring.

Perfect for any yard, Peking Lilac does not sucker, seldom suffers from disease, and requires little pruning.
UNAVAILABLE STOCK
Peking Lilac - 1 Year Old
Greenhouse-grown from seed, sorted for height and form.

Stock Type: 412A Plug (125 ml)
Age: 1 year (1+0)
Size: 5-35cm (2-14")

Heights are quite variable
YOU MIGHT ALSO BE INTERESTED IN...