We are closed to online orders until our new season begins in November
Call us at 1-844-873-3700 to discuss your project or
Subscribe to our email list to be notified when the season begins
Oak Trees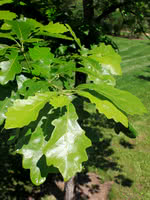 Bur Oak
SOLD OUT
Bur Oak has a wide distribution but is one of the only oaks that will grow well on the prairies. Bur Oak produces deeply lobed, dark green leaves that turn golden yellow to brown in the fall. Its acorns are round and half enclosed by a mossy fringed cup...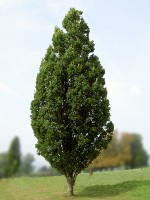 Cypress Oak
SOLD OUT
Cypress Oak is an upright, columnar tree that is well suited as a privacy screen or for lining paths and driveways. The upright branch angle causes it to have a narrower spread which makes it suitable for areas with limited space. It has been described as having an...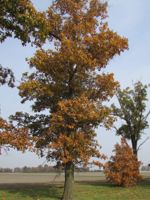 Northern Pin Oak
SOLD OUT
Northern Pin oak has an attractive but irregular rounded crown with lower hanging branches. This species is one of the few oak species recommended for the prairies and colder areas. Northern Pin Oak prefers drier habitats. The spectacular fall leaf color of this...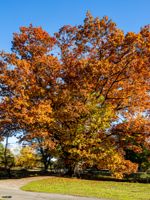 Northern Red Oak
SOLD OUT
Northern Red Oak is a medium-sized deciduous tree. It is fast-growing (for an oak tree) and is used primarily in lawns, parks, golf courses, street-side plantings, and commercial areas. Northern Red Oak's fall color is spectacular. In open spaces, it has a...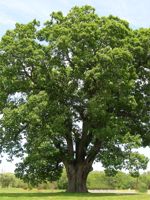 White Oak
SOLD OUT
White Oak is large, long-lived tree with an irregular trunk divided into spreading, often horizontal, stout branches. A highly adaptable tree, White Oak features green acorns and beautiful green leaves that turn red-purple in the fall. With a huge growth in...