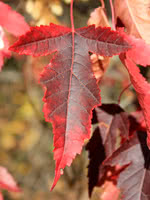 Amur Maple
SAVE UP TO 28%
Amur Maple is an incredibly colorful tree. As summer turns to fall, it's bright green leaves turn fiery red. This tree is perfectly suited for urban environments. It's small size allows you to plant it in city yards and beneath power lines. Amur maple can also...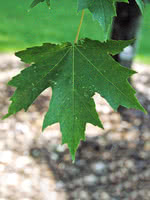 Armstrong Maple
SAVE UP TO 20%
The Armstrong Maple has a narrow, upright columnar growth habit. This stunning tree has showy leaves that range from yellow, orange to red in the fall. It is an attractive hybrid of the Red Maple and Silver Maple. It prefers acidic soils and will have some...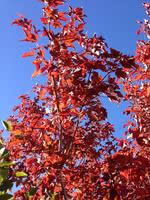 Flame Amur Maple
SAVE UP TO 17%
A selection of the Amur Maple, the Flame Amur Maple has a brilliant red fall color. The leaves emerge bright green and turn a fiery red in autumn. The seeds on the Flame Amur maple are also a pleasant red color, adding color interest to your yard or garden... Japanese Maple
SAVE UP TO 24%
Japanese Maple is one of the most popular accent maples. Its long, fingered lobed leaves can be variegated in the summer with lighter shades of green, red, or even purple. Its autumn colour is a brilliant red that is uncommon in most plants, which adds nice...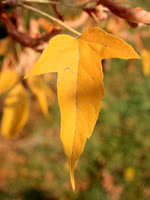 Manitoba Maple
SAVE UP TO 19%
Manitoba Maple is a fast growing tree with great fall color. These trees are typically grown as feature or shade trees on larger properties and acreages. Manitoba maples are cold hardy and tolerant of a wide range of soil moisture conditions. Note that Manitoba...
THE FOLLOWING PRODUCTS ARE CURRENTLY UNAVAILABLE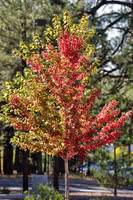 Autumn Blaze Maple
NOT AVAILABLE THIS SEASON
Autumn Blaze Maple is a striking maple variety. It is a hybrid between Silver and Red Maple with the preferred qualities of each: the fast growing nature of Silver Maple combined with the brilliant fall color and strength of Red Maple. Autumn Blaze Maple even...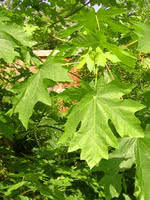 Big Leaf Maple
ONLY AVAILABLE BY CONTRACT GROW
Big Leaf Maple has a broad, rounded crown and the largest leaves of all the maples. The pleasant shape and large leaves make this maple a striking and attractive tree. In autumn, the leaves turn vibrant shades of gold and orange. Big Leaf Maple is a soil...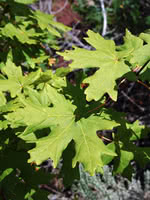 Big Tooth Maple
ONLY AVAILABLE BY CONTRACT GROW
Big Tooth Maple is a versatile, cold hardy maple variety that is ideal for small landscapes. It has high ornamental appeal due to its striking red-gold autumn foliage and multi-stemmed form. Big Tooth Maple is highly deer resistant and drought tolerant as well...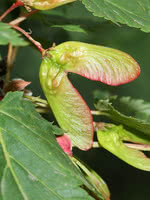 Douglas Maple
ONLY AVAILABLE BY CONTRACT GROW
Douglas Maple is a fast growing, long lived, ornamental tree. It can take on a shrubby or multi-stemmed form with densely packed leaves, making it an excellent tree for privacy screens and hedges. In the fall, the leaves make a brilliant change to red, orange... Mountain Maple
ONLY AVAILABLE BY CONTRACT GROW
Used to growing in the shadows of the damp forest, White Maple (aka Mountain Maple) is a great fit for shady and wet areas, such as beneath larger trees. Unlike most of its cousins, the White Maple is a shrub instead of a tree. It's still a maple, however, with sap...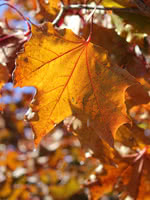 Norway Maple
ONLY AVAILABLE BY CONTRACT GROW
Norway Maple is a tolerant and adaptable shade tree. This is probably why it is the most popularly planted boulevard tree in North America. Note: Norway Maple will sucker with age. It's also not a good idea to plant it under power lines...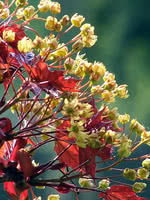 Prairie Splendor Norway Maple
SOLD OUT
Prairie Splendor Norway Maple has stunning burgundy to purple foliage in every season. It is an attractive, ornamental shade tree. Bright yellow flowers form along the branches in early spring before the leaves, It is relatively cold-hardy, but may need some...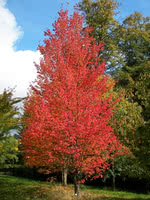 Red Maple
SOLD OUT
Red Maple is one of the most common and widespread maples in North America. Like its name suggests, Red Maples feature deep red flowers, twigs and seeds, which are especially beautiful in autumn. Red Maple is a great choice for parks and large gardens where...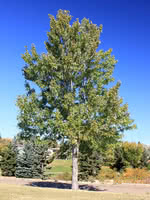 Silver Maple
SOLD OUT
Silver Maple is a fast-growing, large deciduous tree that typically has a short trunk and sharply branched crown. Silver Maple bears red flowers in early spring and beautiful five lobed, deeply notched green and silver leaves that turn yellow in the fall. This...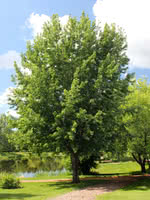 Sugar Maple (Hard Maple)
NOT AVAILABLE THIS SEASON
Sugar Maple is a large, deciduous tree known for its brilliant fall yellow, orange, and red-orange color display. This long-lived shade tree features unique "maple" lobed leaves. Note: this Zone 4 tree is unlikely to produce commercially viable sap on the...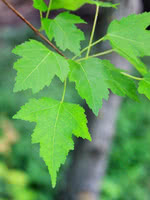 Tatarian Maple
NOT AVAILABLE THIS SEASON
Tatarian Maple is a small, multi-stemmed tree that features attractive red foliage in fall. In addition to its outstanding autumn color, it is also one of the first trees to leaf out in the spring. Tatarian Maple makes a good specimen tree for for small...