BLACK FRIDAY SALE ON NOW!
Limited Time Only!
Peking Lilac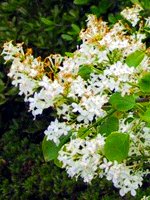 Peking Lilac
Syringa pekinensis
NOT AVAILABLE THIS SEASON
Peking Lilac is a small, deciduous shrub. This robust species is not as fragrant as Common Lilac, but it makes up for it with its large clusters of beautiful white flowers in the spring.

Perfect for any yard, Peking Lilac does not sucker, seldom suffers from disease, and requires little pruning.
YOU MIGHT BE INTERESTED IN...