BLACK FRIDAY SALE ON NOW!
Limited Time Only!
Blackberry Plants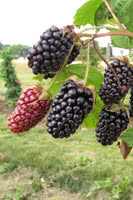 Chester Thornless Blackberry
SAVE UP TO 26%
Chester Thornless Blackberry is a self-pollinating fruit-bearing shrub. In mid-summer, the Chester Thornless Blackberry produces large, sweet-tasting, heart-shaped blackberries that are perfect for fresh eating. It is a semi-erect blackberry plant that requires...
THE FOLLOWING PRODUCTS ARE CURRENTLY UNAVAILABLE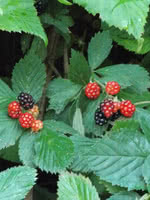 Balsors Blackberry
NOT AVAILABLE THIS SEASON
The Balsors Blackberry is a cold-hardy variety that produces very large, sweet and juicy blackberries late in the summer. They are great for baking and fresh eating. Balsors Blackberry are floricanes, primarily fruiting on second year canes. Each spring cut...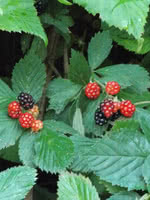 Illini Hardy Blackberry
NOT AVAILABLE THIS SEASON
The Illini Hardy Blackberry was developed in Illinois for northern growers, and produces a large, juicy blackberry with medium-sweet flavor. The berries are ready for harvest in midsummer, and go great in preserves. The Illini Hardy Blackberry, or the Illinois...