We're having a Massive Tree Sale!
Cedar and Junipers Medora Juniper
SAVE UP TO 28%
Medora Juniper has an upright, narrow growth habit that makes it well suited as either an accent shrub or as a privacy hedge or screen. It is a compact, pyramidal evergreen shrub with blue-green foliage that lasts year round. It is low maintenance, drought...
THE FOLLOWING PRODUCTS ARE CURRENTLY UNAVAILABLE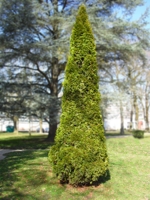 Emerald Cedar
NOT AVAILABLE THIS SEASON
Emerald cedar makes a great addition to landscapes, and is often used to form tight hedges or privacy screens. The thick scale-like foliage adds texture and colour to yards and is commonly used to line driveways. Unlike other cedars it retains its green colour...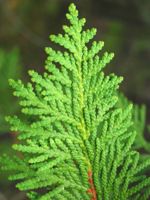 Skybound Cedar
NOT AVAILABLE THIS SEASON
The Skybound Cedar is a newer variety that is usually hardier than the Brandon Cedar and richer in color. The dark green, scale-like foliage maintain their needles and color throughout the winter. Cedars enjoy average to moist soil conditions and should not be...