We're having a Massive Tree Sale!
Linden Trees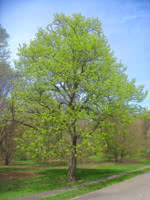 Basswood (American Linden)
SAVE UP TO 44%
Basswood, also known as American Linden, provides shade and fragrant flowers with characteristically attractive leaves and branching. It typically has a large uniformly round crown with a straight branch free trunk. Basswood is typically found along streams...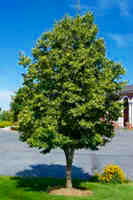 Little Leaf Linden
SAVE UP TO 47%
Littleleaf Linden is a large, deciduous shade tree. Its unique, heart-shaped leaves have fine teeth on the margins and are much smaller than those of the Big Leaf Linden. Its small, fragrant yellow-green flowers are said to have medicinal properties and can...
THE FOLLOWING PRODUCTS ARE CURRENTLY UNAVAILABLE Dropmore Linden
ONLY AVAILABLE BY CONTRACT GROW
Dropmore Linden is a dense deciduous tree with a pyramidal form. We've discontinued Dropmore Linden to focus on other lindens with similar qualities...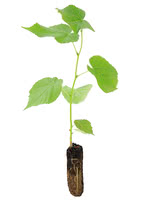 Large Leaf Linden
ONLY AVAILABLE BY CONTRACT GROW
Large Leaf Linden is a tall, deciduous tree native to Europe. Large Leaf Linden features oblong leaves that turn from yellow-green to brilliant yellow in the fall. Large Leaf Linden is ideal as a shade or ornamental tree in a larger yard...