We are closed to online orders until our new season begins in November
Call us at 1-844-873-3700 to discuss your project or
Subscribe to our email list to be notified when the season begins
Hawthorn Trees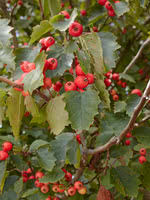 Arnold Hawthorn
SOLD OUT
Arnold Hawthorn is a low-branched tree favored by wildlife and landscapers. This tree's beautiful white flowers and bright red berries make it an attractive ornamental in anyone's yard. Arnold Hawthorn is also used in windbreaks and riparian planting. Despite...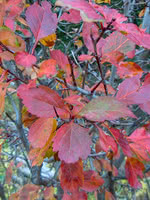 Black Hawthorn
SOLD OUT
Black Hawthorn is a versatile plant that is native to wetlands and other areas with moist soils, but can also tolerate dry soils. This plant can be grown as a short shrub, or a tree reaching 30 feet tall. Black Hawthorn is valued for erosion control and...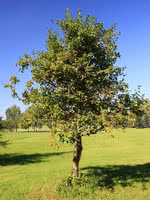 Washington Hawthorn
ONLY AVAILABLE BY CONTRACT GROW
Washington Hawthorn is an attractive ornamental shrub that is dense enough to plant as a privacy screen. It produces clusters of white blooms in late spring to early summer. Washington Hawthorn's red berries last throughout winter, bringing squirrels and birds...