We're having a Massive Tree Sale!
Plum Trees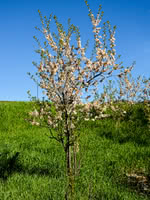 Canada Plum & American Plum
Canada and American Plum are almost identical in appearance and growth needs. These plants are short and stout fruit trees native to North America. This hardy ornamental is excellent for both city dwellings as well as rural areas. During the spring, the white...
THE FOLLOWING PRODUCTS ARE CURRENTLY UNAVAILABLE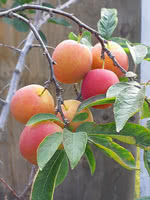 Patterson Pride Plum
NOT AVAILABLE THIS SEASON
Patterson Pride Plum is a fruit tree with weeping branches. This hybrid plant needs a wild plum tree for cross pollination before it can produce fruit. Patterson Pride's fruit is much larger and sweeter than other hardy plums, excellent for fresh eating, baking...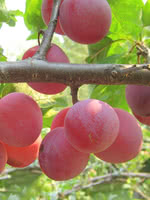 Pembina Plum
NOT AVAILABLE THIS SEASON
Pembina Plum is an upright tree great for backyards and rural areas. This hardy tree needs to be pollinated by a wild plum tree in order to produce high yields of fruit. We recommend pairing Pembina with Patterson Pride Plum as these varieties cross pollinate well...