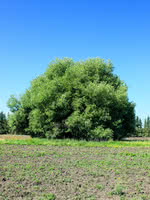 Acute Willow
SOLD OUT
Acute Willow is a very fast growing small tree that can reach growth rates of up to 6 feet per year. It's a great choice for developing a quick, hardy shelterbelt, windbreak, or privacy screen. Acute Willow will grow multi-stemmed but can be pruned to a single...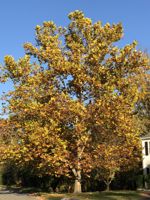 American Sycamore
SOLD OUT
American Sycamore is the largest tree native to eastern North America. Generally too large and messy to be a street tree, American Sycamore thrives in large, open spaces, such as an acreage or farm. The bark is one of the main features that draw people to this...
Assiniboine Poplar
SOLD OUT
Assiniboine poplar is a tall, fast growing tree that has a shapely oval form and dense foliage. This hybrid poplar is a male clone and produces no fuzz or fluff. Assiniboine poplar can handle tough conditions such as: urban pollution, environmental salt, drought...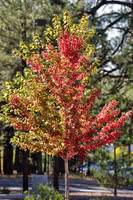 Autumn Blaze Maple
SOLD OUT
Autumn Blaze Maple is a striking maple variety. It is a hybrid between Silver and Red Maple with the preferred qualities of each: the fast growing nature of Silver Maple combined with the brilliant fall color and strength of Red Maple. Autumn Blaze Maple even...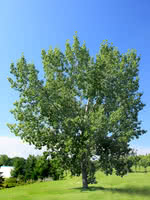 Balsam Poplar
SOLD OUT
Balsam Poplar is a hardy, fast-growing deciduous tree that is Native to Canada east of the Rockies. We grow them in two variations. Sometimes they are a male clones, so they don't produce fluff. Other times, we grow them from seed, which will result in fluff...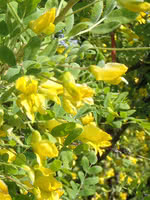 Common Caragana
SOLD OUT
Common Caragana is a fast growing shrub that's known for its exceptional hardiness and drought tolerance. Although it's most commonly planted in shelterbelts, Common Caragana is also an excellent hedge or feature shrub. Note: in warmer areas, this species can be...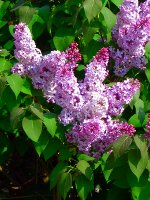 Common Purple Lilac
SOLD OUT
Common Purple Lilac is a popular lilac. This large shrub provides excellent privacy or wind protection in an attractive package. Lilac flowers are pleasantly fragrant and add a beautiful lavender colour to your property. Common Purple Lilac is cold hardy, easy...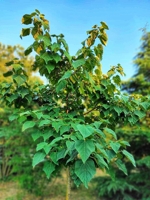 Empress Tree
SOLD OUT
The Empress Tree is a fast growing, ornamental shade tree. It has purple, fragrant flowers that are quite attractive. The flowers emerge before the leaves in early spring. The leaves of this tree can grow very large, up to 30 cm long. As one of the fastest...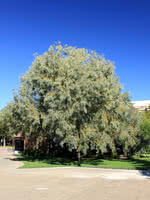 Golden Willow
SOLD OUT
Golden Willow is an attractive accent tree that's perfectly suited for those moist or wet areas on your property. This fast growing tree has glossy narrow leaves that turn gold in fall, furrowed brown bark and showy gold branches that especially stand out in...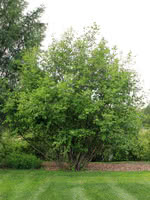 Green Alder
SOLD OUT
Green Alder is a cold hardy, native shrub. It is often planted on infertile sites so it can fix nitrogen from the air and improve the soil quality. Green Alder is known for its smooth grey bark and attractive shiny green leaves; it is commonly used in...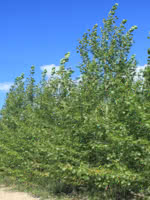 Green Giant / Brooks #6 Poplar
SOLD OUT
Green Giant Poplar - also known as Brooks #6 - is a large, prairie hardy tree ideally suited to shelterbelts. Cold tolerance, drought tolerance, and disease resistance make the green giant a perfect fit for anyone looking for a low maintenance tree. This hybrid...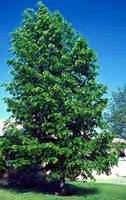 Griffin / Brooks #1 Poplar
SOLD OUT
Griffin Poplar is a tall, fast-growing, deciduous tree. One of the oldest prairie hardy varieties developed at the Brooks Research Centre, Griffin Poplar is a great shelterbelt tree. It is adaptable in many soil conditions. Too large for a normal city lot, Griffin...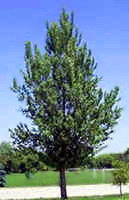 Hill Poplar
ONLY AVAILABLE BY CONTRACT GROW
Hill Poplar is a hardy, fast-growing tree with a narrow crown. Hill Poplars function well as a privacy screen or windbreak. This attractive, long-lived shade tree is a great choice for home and commercial consumers alike, as it requires little pruning or...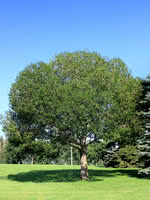 Laurel Leaf Willow
SOLD OUT
Laurel Leaf Willow is a round-shaped tree with attractive dark green leaves. This cold hardy tree can withstand bitter winters and still put on lots of growth every summer. Laurel Leaf Willow prefers moist to wet ground and full sun, though it can tolerate...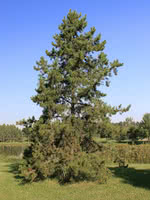 Lodgepole Pine
SOLD OUT
Lodgepole pine is well suited to western Canada's climate and growing conditions. This native pine noted for its rapid growth among evergreen. And as one of Canada's hardiest conifers, it can tolerate cold, shade, drought, and poor soil conditions...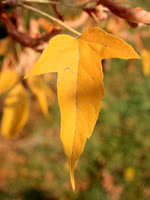 Manitoba Maple
SOLD OUT
Manitoba Maple is a fast growing tree with great fall color. These trees are typically grown as feature or shade trees on larger properties and acreages. Manitoba maples are cold hardy and tolerant of a wide range of soil moisture conditions. Note that Manitoba...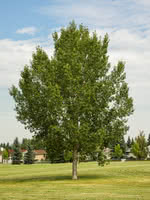 Northwest Poplar
SOLD OUT
Northwest Poplar is a large and fast-growing tree. Due to its wide spread, this tree makes a great shade or shelterbelt tree. Northwest Poplar tolerates partial shade, drought, and most types of soil. This poplar produces no fuzz. Northwest Poplar continues to...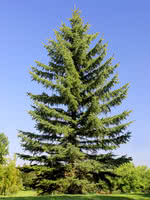 Norway Spruce
SOLD OUT
Norway Spruce is a large, openly branched evergreen recognized by its drooping branchlets and large cones. This hardy, adaptable tree thrives in moist conditions, but will grow in clay or sandy soils. Norway Spruce is the fastest growing spruce we carry but...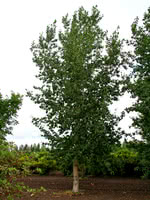 Okanese Poplar
SOLD OUT
Okanese Poplar is an excellent shelterbelt tree. It's one of the hardiest and fastest growing trees you can plant on the prairies. This hybrid poplar is disease resistant, drought and cold tolerant, produces no fuzz, and requires little maintenance. Okanese poplar...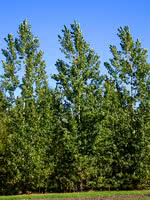 Prairie Sky Poplar
SOLD OUT
Prairie Sky Poplar is a fast-growing columnar hybrid poplar developed at Agriculture and Agri-food Canada's Morden Research Station. It is adaptable to many soil conditions and seems to do best in the southern-most parts of the prairies. Good as a shade or...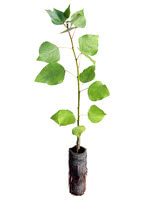 Quebec Poplar
ONLY AVAILABLE BY CONTRACT GROW
A hybrid of Simon's Poplar and Balsam Poplar, Quebec Poplar is a fast-growing deciduous tree. This particular selection was one of the finalists for the Quebec Ministry of Forest's Hybrid Poplar breeding program. It is useful for quickly establishing a privacy...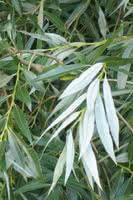 Silver Leaf Willow
SOLD OUT
Native to North America, Silver Leaf Willow has orangish bark and long, silvery grey leaves. Bees and other insects are attracted to its flowers. Popular as an ornamental tree for parks, it is also used as a shelterbelt species. It may not be as cold hardy as...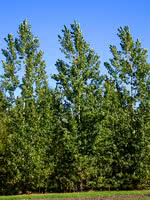 Skyfest Poplar
SOLD OUT
Bred by Jeffries Nurseries, the Skyfest is a fast growing, tall cottonwood with excellent disease resistance and adaptability to many kinds of soil. In the fall, its leaves turn a golden yellow. This species has an aggressive root system, making it unsuitable...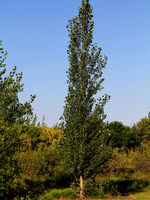 Sundancer Poplar
SOLD OUT
Sundancer Poplar is a new, fast-growing, disease-resistant, and columnar variety of poplar tree developed at the Agroforestry Center in Indian Head, SK. It is adaptable in many soil conditions and seems to do well across the prairies with extra popularity...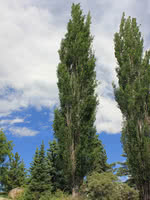 Swedish Aspen
SOLD OUT
Swedish Aspen is an extremely fast growing columnar aspen tree. It's ideally suited for urban settings where space is limited such as privacy screens or along the edges of driveways. Swedish aspen produces no fluff and is less prone to suckering than tower poplar...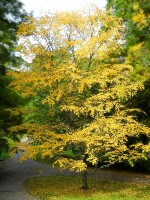 Sweet Birch (Black Birch)
SOLD OUT
Sweet Birch (Black Birch) is an attractive tree with a rounded shape native to eastern North America that would be a good addition to landscapes. It has a conical growth shape when young and as it ages the shape becomes more rounded. When the leaves, shoots, or...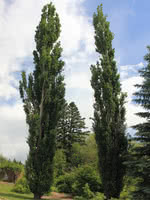 Tower Poplar
SOLD OUT
Tower Poplar is a fast growing, tall columnar tree that closely resembles the Swedish aspen. It produces no fluff, requires minimal maintenance and no pruning. It can tolerate drought and thrives in poor soils. Tower Poplar is most commonly planted in shelterbelts... Trader Mulberry
SOLD OUT
The Trader Mulberry is a rare find. Named for the Trader family who brought the mulberry from Germany when they immigrated to the U.S. in 1982 and planted the original tree at their new homestead in North Dakota. This tree still bears fruit today! Similar to the...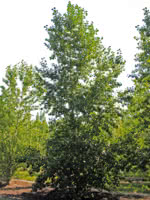 Tristis Poplar
SOLD OUT
Tristis Poplar is a large deciduous tree. It is cold hardy, disease resistant, and relatively drought tolerant. Tristis Poplar loses its leaves later in the year than other Poplars, making it a great ornamental tree in fall. It's known for its strongly scented...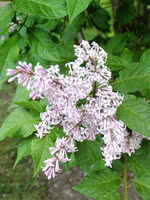 Villosa Lilac
SOLD OUT
Popular Hedge Species! Villosa Lilac is a relatively large and cold hardy shrub. It provides excellent privacy and wind protection. Its fragrant, pink flowers grow in clusters at the end of its branches during mid to late summer and fade to a light pink over...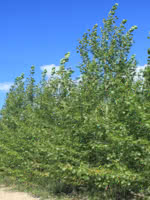 Walker Poplar
SOLD OUT
Walker Poplar is a hardy prairie tree. A common shade tree, this fast-growing hybrid poplar works well in urban yards or shelterbelts. In the past, Walker was one of the most popular species used in shelterbelts due to the wide spread that reduced the total...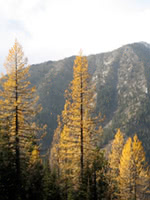 Western Larch
SOLD OUT
Western Larch is a pioneer species that can survive in nutrient poor soil and is found in the valleys and on the lower slopes of mountains in mixed forests. In the warm months, this larch is covered in clusters of soft green needles that turn golden yellow before...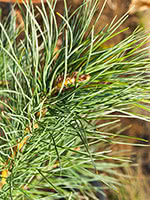 Western White Pine
SOLD OUT
The Western White Pine is long-long lived conifer that featuring a narrow, open, conical crown of horizontal branches with blue-green needles. It is native to the Pacific Northwest in the mountain region. As a timber species the Western White Pine is highly valued...