We're having a Massive Tree Sale!
Mountain Ash Trees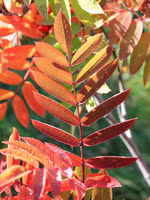 American Mountain Ash
SAVE UP TO 35%
American Mountain Ash is an attractive medium-sized tree. Its beautiful clusters of white flowers bloom in late-spring, making it an ideal ornamental tree for residential lots. American Mountain Ash's decorative bright orange berries stay on the tree...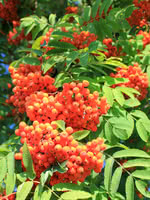 Showy Mountain Ash
SAVE UP TO 35%
Showy Mountain Ash is a hardy accent tree. It features pretty clusters of white flowers in spring followed by bright scarlet berries lasting into winter. Great for small landscapes, Showy Mountain Ash is adaptable to both dry and moist locations, and it is...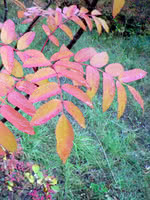 Western Mountain Ash
Western Mountain Ash is a popular ornamental tree native to the western part of North America. Its attractive, white clusters of flowers bloom in early summer, making way for red, yellow or orange fruit in the fall. If the fruit doesn't catch your eye, Western...
THE FOLLOWING PRODUCTS ARE CURRENTLY UNAVAILABLE

European Mountain Ash
ONLY AVAILABLE BY CONTRACT GROW
European Mountain Ash is an attractive, ornamental tree. This medium-sized tree produces tiny white-yellow flowers in the spring and decorative clusters of small red/orange berries in the summer. Its bitter fruit is often used to make Rowan Jelly, is a traditional... Russian Mountain Ash
NOT AVAILABLE THIS SEASON
The Russian Mountain Ash is a stunning ornamental tree with the perfect pop of colour. It bears white flowers in the spring and gorgeous orange berries in the fall. Birds enjoy the berries that persist into the winter. It grows tall and can thrive in an urban...