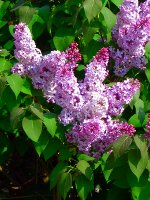 Common Purple Lilac
SOLD OUT
Common Purple Lilac is a popular lilac. This large shrub provides excellent privacy or wind protection in an attractive package. Lilac flowers are pleasantly fragrant and add a beautiful lavender colour to your property. Common Purple Lilac is cold hardy, easy...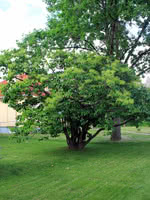 Japanese Tree Lilac
SOLD OUT
Japanese Tree Lilac is an attractive, heavy-flowering lilac with fragrant white blossoms. It can be pruned to a single stem or grown as a multi-stemmed shrub. Japanese Tree Lilac's dark reddish-brown bark peels as the tree ages, creating visual appeal for any...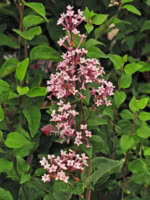 Josee Reblooming Lilac
SOLD OUT
Josee Reblooming Lilac is the perfect lilac for an urban yard. Unlike most lilacs, this shrub is capable of producing fragrant blooms multiple times per year. Plus, Josee Reblooming Lilac is significantly smaller than all the other lilacs we carry so you don't have...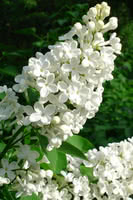 Madame Lemoine White Lilac
SOLD OUT
Madame Lemoine White Lilac is great for attracting butterflies and hummingbirds. Winner of the Garden Merit from the Royal Horticultural Society, the Madame Lemoine White Lilac has fragrant white flowers that are great for cutting and blue-green foliage that turns...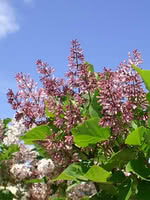 Manchurian Lilac (Korean Lilac)
SOLD OUT
Manchurian Lilac (aka Korean Lilac) is a medium-sized shrub that features fragrant clusters of pale purple flowers in late spring. Manchurian Lilac is less affected by disease than other lilacs and will create a beautiful border, hedge, or privacy screen. If...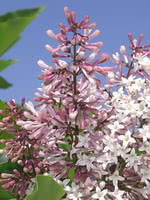 Miss Kim Korean Lilac
SOLD OUT
Miss Kim Korean Lilac is a smaller cultivar of the Korean Lilac that blooms with pale purple flowers in late spring. It produces red-pink berries in mid to late July, and while they are edible, the flavor is not highly significant. The Miss Kim Korean Lilac...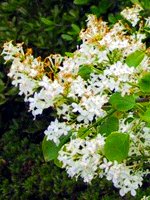 Peking Lilac
SOLD OUT
Peking Lilac is a small, deciduous shrub. This robust species is not as fragrant as Common Lilac, but it makes up for it with its large clusters of beautiful white flowers in the spring. Perfect for any yard, Peking Lilac does not sucker, seldom suffers from...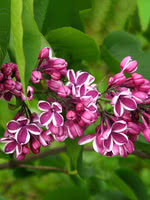 Sensation Lilac
SOLD OUT
Sensation Lilac is an outstanding shrub known for its fragrant, bicolor flowers. In mid-spring, stunning purple flowers with white borders emerge and cover the entire plant. Once the flowers bloom, they give off a beautifully sweet scent that is enjoyed by...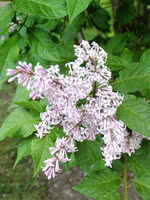 Villosa Lilac
SOLD OUT
Popular Hedge Species! Villosa Lilac is a relatively large and cold hardy shrub. It provides excellent privacy and wind protection. Its fragrant, pink flowers grow in clusters at the end of its branches during mid to late summer and fade to a light pink over...