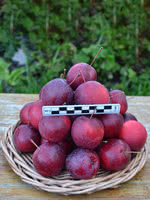 Kerr Apple Crab
SAVE UP TO 30%
Kerr Apple Crab is a cross between Dolgo and Haralson that originated in Manitoba. This hardy variety is so tasty that it is often compared to Golden Delicious. Kerr Apples keep well and are good for fresh eating, cooking, and juicing. As an ornamental, this tree...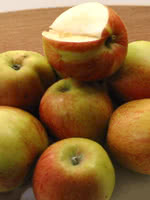 Norkent Apple
SAVE UP TO 38%
Norkent Apple produces fruit that is desirable for fresh eating. The apples most closely resemble Golden Delicious in appearance and taste. Our stock is grafted onto rootstock for better planting. If you want a great prairie hardy apple for eating, cooking, juicing...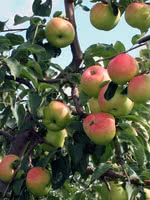 Prairie Sensation Apple
SAVE UP TO 38%
Prairie Sensation Apple is a cold hardy tree that produces large, delicious apples that are great for fresh eating. Developed at the University of Saskatchewan, the apples produced by Prairie Sensation have been reported to have a juicy, crisp, and sweet...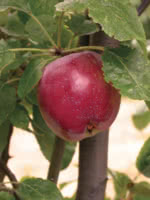 September Ruby Apple
SAVE UP TO 38%
September Ruby is a very cold hardy tree developed for the Prairie Fruit Breeding Cooperative. It is a vigorous grower that is resistant to fire blight and is popular among orchards for its annual production. Its apples are very good for eating and cooking. This...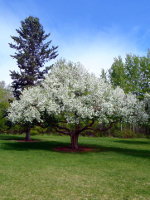 Siberian Crab Apple
SAVE UP TO 33%
Siberian Crab Apple is a beautiful, cold hardy, ornamental tree. Its stunning white blossoms burst in the spring to produce deep red fruit. If you are looking for a great landscape or shade tree, Siberian Crab Apple is a beautiful addition to any yard. As a...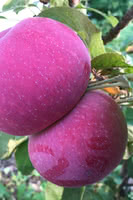 Treasured Red Columnar Apple
SAVE UP TO 32%
This exciting new Columnar Apple has an exquisite texture and a flavour similar to a McIntosh apple. Super compact, they fit easily into small urban gardens or along fences and decks. Unlike traditional apples that grow on horizontal branches, the Treasured Red...
THE FOLLOWING PRODUCTS ARE CURRENTLY UNAVAILABLE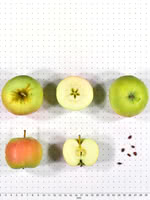 Antonovka Apple
NOT AVAILABLE THIS SEASON
Originally created in Russia, this apple tree is incredibly cold hardy and commonly used as a root stock for other apple breeds. Cross pollination is required with another apple, pear or crabapple tree in order for fruit to be produced. Generally, fruit...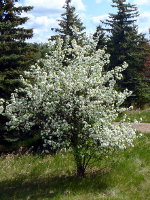 Dolgo Crab Apple
NOT AVAILABLE THIS SEASON
Dolgo Crab Apple is one of the hardiest species of crab apple. This fruit tree accent tree combination is commonly used in urban landscapes. Dolgo Crab Apple produces clusters of white flowers before its deep green foliage emerges. Its small apple-like...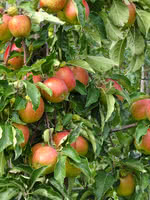 Fall Red Apple
NOT AVAILABLE THIS SEASON
The Fall Red Apple produces large ruby red apples with white flesh that are crisp and sweet. This delicious fruit is great for fresh eating or baking, with a good storage life. Its showy clusters of white flowers in spring add fragrance and beauty to your garden or...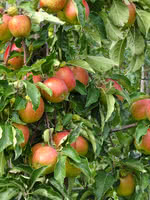 Harcourt Apple
NOT AVAILABLE THIS SEASON
The Harcourt apple is a cold hardy apple produced by the University of Alberta. The fruit is good for fresh eating or baking, and ripens in late August...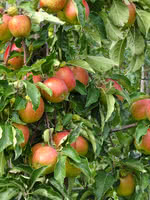 Parkland Apple
NOT AVAILABLE THIS SEASON
Parkland Apple is an extremely hardy, medium sized apple tree The apples have excellent reviews, they are juicy, crisp, and slightly tart. Apples will be ready to harvest in July-August and will produce apples which are yellow and green with a red blush...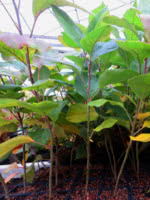 V3 Apple Rootstock
NOT AVAILABLE THIS SEASON
The V3 or Vineland 3 Apple is a favorite of many farmers. This plant is an excellent dwarfing rootstock for grafting other apple species to. It is cold hardy and resistant to fire blight. This tree performs best with staking and regular watering. This tree...