We're having a Massive Tree Sale!
Alder Bushes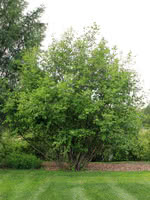 Green Alder
SAVE UP TO 7%
Green Alder is a cold hardy, native shrub. It is often planted on infertile sites so it can fix nitrogen from the air and improve the soil quality. Green Alder is known for its smooth grey bark and attractive shiny green leaves; it is commonly used in...
THE FOLLOWING PRODUCT IS CURRENTLY UNAVAILABLE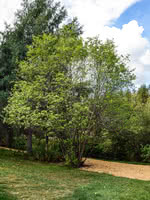 River Alder
NOT AVAILABLE THIS SEASON
River Alder is a large shrub or small tree with a multi-stemmed, spreading habit. It is an excellent tree to plant if you want to stabilize the soil near rivers and creeks. Unlike the other alder varieties, River Alder is attractive enough to be included in...