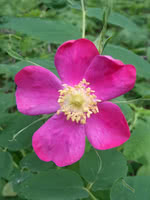 Alberta Wild Rose (Prickly Rose)
SAVE UP TO 36%
Alberta's provincial flower, Alberta Wild Rose, is a small, deciduous shrub known for its beautiful pink blooms and thick, thorny stems. Native to Canada, this hardy perennial is an attractive addition to any garden. Wildlife enjoy its edible rosehips, which...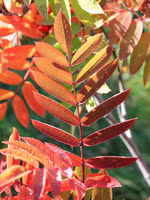 American Mountain Ash
SAVE UP TO 29%
American Mountain Ash is an attractive medium-sized tree. Its beautiful clusters of white flowers bloom in late-spring, making it an ideal ornamental tree for residential lots. American Mountain Ash's decorative bright orange berries stay on the tree...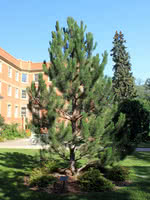 Austrian Pine
SAVE UP TO 17%
Austrian Pine is a medium-sized evergreen known for its dense rounded crown and long needles. This moderately fast growing tree adds year-round colour to your yard and tends to be resistant the effects of snow, ice, and pollution...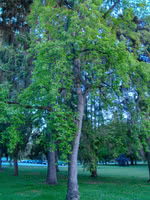 Black Cherry
SAVE UP TO 25%
Black Cherry is common in eastern North America but a rare find elsewhere. This tree is shade tolerant and is often found in old fields, forest openings, and along fencerows. The fruit is edible and is commonly used to flavor rum and brandy. It is also edible...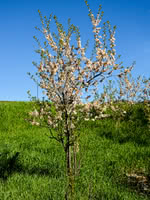 Canada Plum & American Plum
Canada and American Plum are almost identical in appearance and growth needs. These plants are short and stout fruit trees native to North America. This hardy ornamental is excellent for both city dwellings as well as rural areas. During the spring, the white...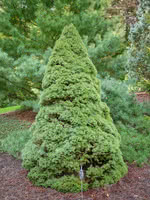 Dwarf Alberta Spruce
SAVE UP TO 36%
Dwarf Alberta Spruce is a small tree with very dense foliage. It is an attractive specimen in landscape designs and small yards. This plant naturally grows into the classic conical shape, but responds well to shearing and pruning. Dwarf Alberta Spruce is hardy...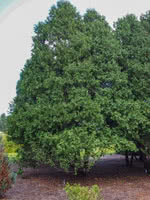 Eastern White Cedar (Arborvitae)
SAVE UP TO 50%
Eastern White Cedar is a slender growing conifer often used as a decorative tree or a hedge. This tree is an effective privacy screen even in winter and a great long term solution to urban crowding or a drab yard...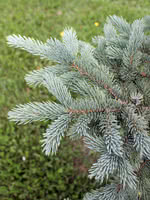 Engelmann Spruce
SAVE UP TO 33%
Engelmann Spruce is a tall, cold resistant tree native to western North America. This high-altitude mountain tree has characteristic loose, scaly bark ranging in colour from reddish-brown to grey. Birds such as grouse, woodpeckers, nuthatches and thrushes will...

European Mountain Ash
SAVE UP TO 20%
European Mountain Ash is an attractive, ornamental tree. This medium-sized tree produces tiny white-yellow flowers in the spring and decorative clusters of small red/orange berries in the summer. Its bitter fruit is often used to make Rowan Jelly, is a traditional...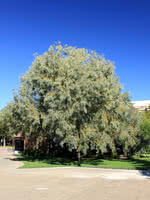 Golden Willow
SAVE UP TO 25%
Golden Willow is an attractive accent tree that's perfectly suited for those moist or wet areas on your property. This fast growing tree has glossy narrow leaves that turn gold in fall, furrowed brown bark and showy gold branches that especially stand out in...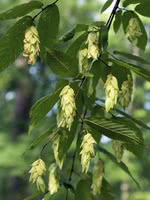 Ironwood Tree
SAVE UP TO 8%
Ironwood Tree is one of the strongest and most resilient trees you will find in North America. In fact, it has the hardest and most dense wood of any North American tree. Prized for its oval shaped canopy and showy winter trunk, this striking shade tree will make a...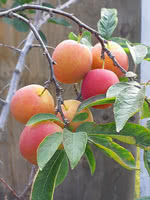 Patterson Pride Plum
Patterson Pride Plum is a fruit tree with weeping branches. This hybrid plant needs a wild plum tree for cross pollination before it can produce fruit. Patterson Pride's fruit is much larger and sweeter than other hardy plums, excellent for fresh eating, baking...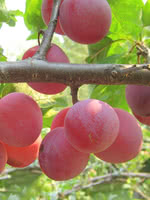 Pembina Plum
Pembina Plum is an upright tree great for backyards and rural areas. This hardy tree needs to be pollinated by a wild plum tree in order to produce high yields of fruit. We recommend pairing Pembina with Patterson Pride Plum as these varieties cross pollinate well...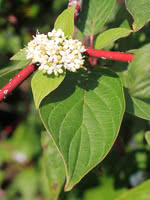 Red Osier Dogwood
Red Osier Dogwood is a small deciduous shrub that features deep red stems and twigs year-round, with creamy white flowers in the spring. This shrub will add a nice pop of color to your yard. Red Osier Dogwood is an excellent soil stabilizer. It is fast growing...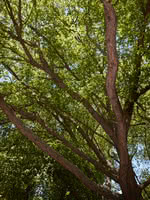 River Birch
River Birch has beautiful, peeling, brown bark that reveals camel-colored and pink beneath. It is more borer resistant than white bark birches, which makes it a much longer-lived landscape tree...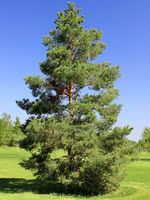 Scots Pine (Scotch Pine)
SAVE UP TO 25%
Scots Pine is a hardy, adaptable evergreen. This large tree has an oval crown and distinctively orange bark when mature. Scots Pine prefers dry to average moisture levels with very well-drained soil. It is the most common pine tree used in shelterbelts and...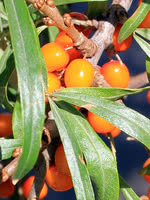 Sea Buckthorn
Sea Buckthorn is a nitrogen fixing shrub that produces attractive berries high in vitamin C. While we can't confirm claims that the berries are effective in treating various ailments, many people believe consuming the berries helps with arthritis, infections...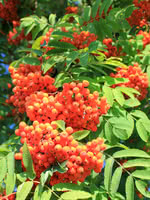 Showy Mountain Ash
SAVE UP TO 27%
Showy Mountain Ash is a hardy accent tree. It features pretty clusters of white flowers in spring followed by bright scarlet berries lasting into winter. Great for small landscapes, Showy Mountain Ash is adaptable to both dry and moist locations, and it is...
Silver Buffalo Berry
SAVE UP TO 38%
Silver Buffalo Berry is a cold hardy, ornamental shrub that is commonly used in the first row of shelterbelts instead of caragana or lilac. It features subtle yellow flowers, smooth grey bark, and red fruit. On occasion orange fruit is produced and rarely a yellow...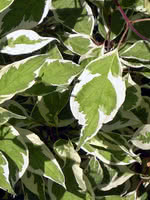 Variegated Dogwood
SAVE UP TO 39%
Variegated Dogwood is a small shrub that is often used in the first row of a shelterbelt, as a hedge, or for soil stabilization projects. It has the same distinctive red bark, white flowers, and berries as Red Osier Dogwood. The key difference between the two is...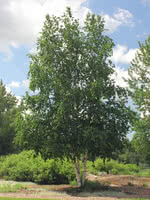 White Birch (Paper Birch)
SAVE UP TO 25%
White Birch is a large, attractive deciduous tree. This fast-growing, cold hardy species has distinctive white papery bark that peels in layers, making it a beautiful ornamental or accent tree. White Birch also makes great firewood...
THE FOLLOWING PRODUCTS ARE CURRENTLY UNAVAILABLE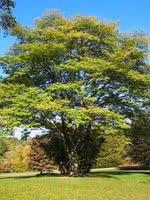 Amur Maackia
ONLY AVAILABLE BY CONTRACT GROW
Amur Maackia is a robust and pretty tree often used for urban decoration and landscaping. This tree has coppery peeling bark that can sometimes resemble lace. Its upright clusters of small white flowers usually bloom in midsummer. Amur Maackia's Small size makes it... Blue Spruce Iselis Fastigiate (Columnar)
NOT AVAILABLE THIS SEASON
Iseli Fastigiate Blue Spruce is perfect if you are looking for colour all year. A cultivar of the Blue Spruce, it is also known as the Columnar Colorado Blue Spruce. The Iseli Fastigiate Blue Spruce is one of the more distinctive evergreens. Its foliage is blueish... Budds Yellow Dogwood (Buds Yellow Dogwood)
NOT AVAILABLE THIS SEASON
Budd's Yellow Dogwood is a select cultivar of Yellow Twig Dogwood that reaches 5 ft tall and wide. It is adaptable and disease resistant which allows it to survive in difficult areas. The striking yellow twigs will add winter interest to your landscape and contrast...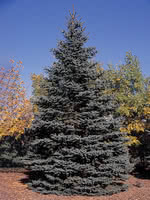 Christmas Blue spruce
NOT AVAILABLE THIS SEASON
The Christmas Blue Spruce is a popular choice for Christmas tree farms due to its strong scent and pyramidal shape. This is a cultivar of the Blue Spruce and is a cold-hardy evergreen tree with grey-blue needles. The Christmas Blue Spruce is highly pollution...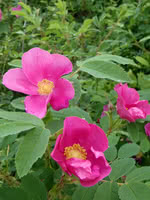 Common Wild Rose
SOLD OUT
Common Wild Rose produces attractive pink roses and edible bright red rosehips. This tough, native shrub is a beautiful, low-maintenance addition to any garden. Common Wild Rose is very similar to Alberta (Prickly) Wild Rose but with fewer thorns...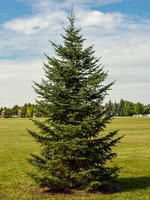 Cooks Blue Balsam Fir
NOT AVAILABLE THIS SEASON
Cooks Blue Balsam Fir is a blue tinged selection of Balsam Fir. Preferring slightly acidic, moist, well-drained soils, this beautiful tree is loved among Christmas tree growers due to its striking color and pyramidal shape. As Cooks Blue Balsam Fir matures...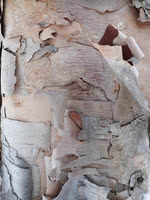 Dahurian Birch
ONLY AVAILABLE BY CONTRACT GROW
Dahurian Birch is a rare and interesting ornamental with curling bark. This tree is the first to sprout on bare land and is tolerant of dry, gravelly, and infertile soils. Dahurian Birch can grow in industrial areas or exposed land as long as it has full sunlight...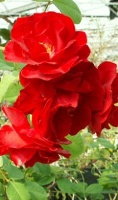 Darn Gorgeous Rose
NOT AVAILABLE THIS SEASON
Developed by DNA Gardens, Darn Gorgeous Rose is an ornamental shrub that produces radiant red teacup blossoms throughout the summer. If you are looking to add a splash of colour to your home garden, Darn Gorgeous Rose is for you. Our growers think this is...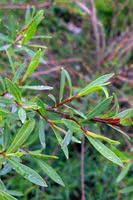 Dwarf Arctic Willow
NOT AVAILABLE THIS SEASON
Dwarf Arctic Willow is a beautiful ornamental shrub that attracts butterflies. It grows into a low dense, rounded shrub with slender purple stems. The Dwarf Arctic Willow has bluish-green foliage throughout the season and stunning when planted as an artistic hedge...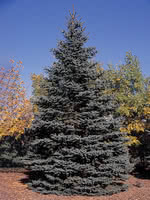 Fat Albert Spruce
NOT AVAILABLE THIS SEASON
The Fat Albert Spruce is a cold-hardy evergreen variety with silvery-blue needles, and a large, tear-drop shape. It is deer resistant, and considered a good choice for xeriscaping projects as it is quite drought tolerant. The Fat Albert Spruce is a Blue Spruce...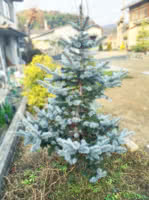 Hoopsii Spruce
NOT AVAILABLE THIS SEASON
The Hoopsii Spruce is a cold-hardy variety that has attractive silvery-blue foliage. It is a dense evergreen tree with a distinctive pyramidal form. The needles are highly ornamental and retain their color throughout the winter, which allowed it to win the...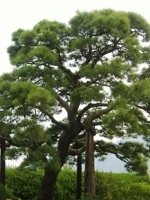 Japanese Black Pine
SOLD OUT
Japanese Black Pine is known for its unique and irregular growth habit, making it a striking landscape addition. It typically does not grow with a central leader. This causes it to form a flat-top, classic bonsai-like shape when mature. When it has a central... Korean Boxwood
ONLY AVAILABLE BY CONTRACT GROW
Korean Boxwood is a vibrant evergreen shrub. A top choice for colder climates, this shrub will look stunning lining a driveway or as a foundation plant. Easy to root in and maintain, Korean Boxwood's thick foliage is deer resistant and turns an attractive...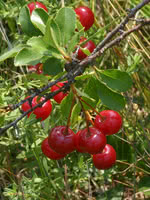 Mongolian Cherry
ONLY AVAILABLE BY CONTRACT GROW
Mongolian Cherry is a hardy shrub that is often grown as an ornamental. This plant makes an attractive flowering hedgerow that requires little maintenance. The dark red cherries are tart and desirable for baking, wine-making, and canning. This shrub is popular with...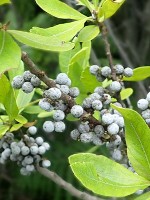 Northern Bayberry
NOT AVAILABLE THIS SEASON
Northern Bayberry makes an excellent hedge or feature shrub. It will retain its leaves in warmer climates but drops them in colder areas. They produce blue-grey berries that have a wax coating on them that can be used to make candles or soaps. In colder...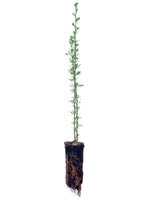 Pygmy Caragana
ONLY AVAILABLE BY CONTRACT GROW
Pygmy Caragana is a shrub that is related to Common Caragana and has a compact size that is suitable for yards with limited space. Its size is perfect for landscaping and decorative hedges, and requires little maintenance. This nitrogen fixer has fine-textured...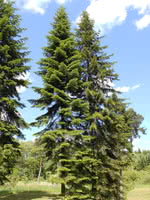 Siberian Fir
SOLD OUT
Siberian Fir is an evergreen tree best known for its strong aroma. This tree's needles are popular for essential oils and aromatherapy. It also grows softwood that is used for furniture and wood pulp. This species is very cold hardy and shade tolerant. This...
Tamarix Juniper
ONLY AVAILABLE BY CONTRACT GROW
Tamarix Juniper has attractive, year round, blue-green foliage that will pop on a winter landscape. Not only does it provide winter interest, Tamarix Juniper is unique in that it does not "hug" the ground as one would expect. If you're looking for a shrub that... Water Birch (Red Birch)
ONLY AVAILABLE BY CONTRACT GROW
Water Birch, also known as Red Birch, is a waterside plant native to western North America. This multi-stemmed species is ideal for wetlands. It tolerates being planted in heavy clay and wet soil conditions. This tree grows small enough for yards with limited...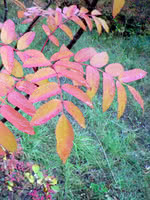 Western Mountain Ash
NOT AVAILABLE THIS SEASON
Western Mountain Ash is a popular ornamental tree native to the western part of North America. Its attractive, white clusters of flowers bloom in early summer, making way for red, yellow or orange fruit in the fall. If the fruit doesn't catch your eye, Western...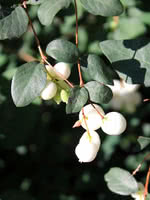 Western Snowberry
NOT AVAILABLE THIS SEASON
Like the Common Snowberry, the Western Snowberry is a small shrub with pink flowers useful for feeding livestock and preventing erosion. Unlike the common species, however, the Western Snowberry is much more suited to wet conditions, capable of persevering through... Wild Snowberry
ONLY AVAILABLE BY CONTRACT GROW
Wild Snowberry is a mix of Common Snowberry and Western Snowberry. Each shrub's size, flower, and berry colour may vary. This plant is abundant across the prairies. It can be planted alone or as a hedge in small yards. This shrub's ornamental berries persist...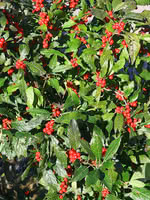 Winterberry
ONLY AVAILABLE BY CONTRACT GROW
Winterberry is a small shrub that produces large quantities of bright red berries that remain on the plant through the fall and into the winter. Adding this shrub to your yard will give it a unique splash of color and attract birds, especially after the leaves...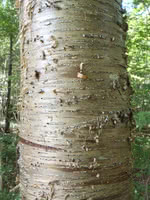 Yellow Birch
NOT AVAILABLE THIS SEASON
Yellow Birch is a large and valuable hardwood species in northeastern North America. The bark on its limbs and young trunks is silvery-yellowish in colour, hence the name. This tree prefers to grow in cool regions with damp or saturated soil. Yellow Birch can...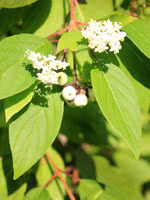 Yellow Twig Dogwood
ONLY AVAILABLE BY CONTRACT GROW
Yellow Twig Dogwood is a small deciduous shrub with attractive, bright yellow bark. It features delicate white, star-shaped flowers and white fruit. It is often used as a screen, and its wide-spreading roots help stabilize areas experiencing soil erosion...