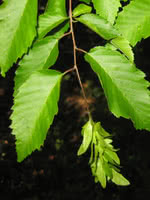 Blue Beech
SAVE UP TO 20%
Blue Beech is a beautiful, ornamental tree with enticing features. The foliage transforms throughout the season, offering a kaleidoscope of color. New leaves emerge reddish-purple, transforming to dark green, and then turn striking shades of yellow, orange, and red...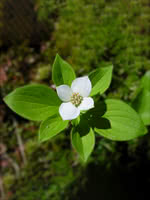 Bunchberry
SAVE UP TO 6%
The Bunchberry, or Quatre-Temps as it is commonly known in Quebec, is an excellent ornamental plant to have in your garden. With star-shaped white flowers in spring and clusters of bright red berries in the fall, this is one of the most refined and hardy...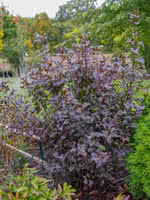 Diablo Ninebark
SAVE UP TO 43%
Diablo Ninebark is a small, low maintenance, multi-stemmed shrub, that is used to add texture or color to any yard. This plant grows dark purple leaves in the spring and grows slightly faster than Common Ninebark. It features flaky red to brown bark, clusters of...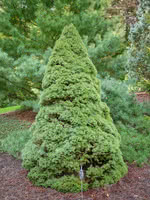 Dwarf Alberta Spruce
SAVE UP TO 40%
Dwarf Alberta Spruce is a small tree with very dense foliage. It is an attractive specimen in landscape designs and small yards. This plant naturally grows into the classic conical shape, but responds well to shearing and pruning. Dwarf Alberta Spruce is hardy...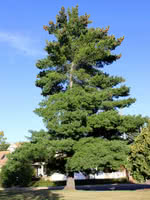 Eastern White Pine
SAVE UP TO 30%
Eastern White Pine is a large pine native to eastern North America. It is the provincial tree of Ontario. This long-lived, rapid growing giant is known for its long, flexible blue-green needles. Eastern White Pine is low-maintenance and makes a beautiful...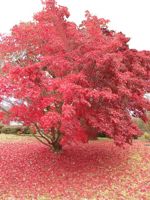 Japanese Maple
SAVE UP TO 30%
Japanese Maple is one of the most popular accent maples. Its long, fingered lobed leaves can be variegated in the summer with lighter shades of green, red, or even purple. Its autumn colour is a brilliant red that is uncommon in most plants, which adds nice...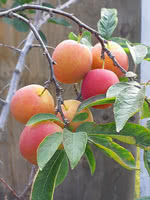 Patterson Pride Plum
SAVE UP TO 40%
Patterson Pride Plum is a fruit tree with weeping branches. This hybrid plant needs a wild plum tree for cross pollination before it can produce fruit. Patterson Pride's fruit is much larger and sweeter than other hardy plums, excellent for fresh eating, baking...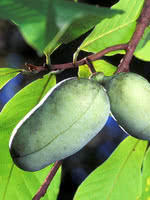 Pawpaw
SAVE UP TO 32%
The Pawpaw fruits are edible and delicious with a banana-mango flavour, and can be eaten fresh or enjoyed in ice cream or baking. Wildlife are also known to enjoy the fruit. It is a small understory tree or large shrub found in wooded slopes, ravines and along...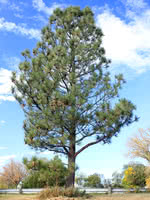 Ponderosa Pine
SAVE UP TO 38%
Ponderosa Pine is the tallest known pine in North America. This popular evergreen has distinctive, textured bark and long needles. This makes it an excellent ornamental tree for landscaping on large properties. Ponderosa Pine is hardy in a variety of soil...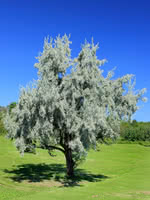 Russian Olive
SAVE UP TO 22%
Russian Olive is a medium-sized deciduous tree that has attractive silvery coloured foliage with small yellow flowers that emit a fragrant sweet smell. It is drought and salt tolerant, and works well as a shelterbelt species. Russian Olive can also be used to...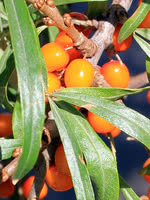 Sea Buckthorn
SAVE UP TO 38%
Sea Buckthorn is a nitrogen fixing shrub that produces attractive berries high in vitamin C. While we can't confirm claims that the berries are effective in treating various ailments, many people believe consuming the berries helps with arthritis, infections...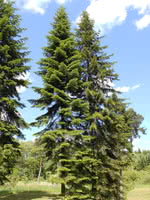 Siberian Fir
SAVE UP TO 40%
Siberian Fir is an evergreen tree best known for its strong aroma. This tree's needles are popular for essential oils and aromatherapy. It also grows softwood that is used for furniture and wood pulp. This species is very cold hardy and shade tolerant. This...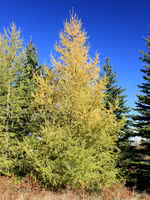 Siberian Larch
SAVE UP TO 42%
Siberian Larch is a large, cold hardy conifer. Like the Tamarack, its needles turn golden yellow and drop in the fall, and it is able to handle saturated soils. If you are looking for a long-lived tree for your large property or shelterbelt with quite wet soil...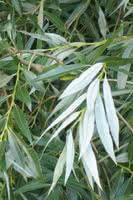 Silver Leaf Willow
SAVE UP TO 17%
Native to North America, Silver Leaf Willow has orangish bark and long, silvery grey leaves. Bees and other insects are attracted to its flowers. Popular as an ornamental tree for parks, it is also used as a shelterbelt species. It may not be as cold hardy as...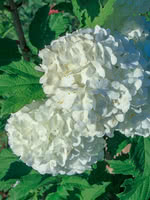 Snowball Viburnum
SAVE UP TO 18%
Snowball Viburnum is a popular ornamental shrub with prolific flowering. This plant is prized for its round clusters of white flowers that resemble snowballs, delighting children and adults. In fall, its leaves turn vibrant shades of red. Snowball Viburnum is...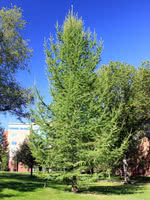 Tamarack Larch
SAVE UP TO 36%
Tamarack is a small to medium-sized native conifer tree featuring needles that turn an attractive gold before dropping in the fall. This cold-tolerant tree grows well in very wet conditions, as long as it is exposed to full sun. Staff Favorite...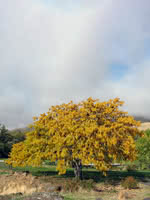 Thornless Honeylocust
SAVE UP TO 44%
Thornless Honey Locust makes an excellent shade tree with its lacy foliage and dappled shade. The leaves are honey-yellow, light and airy, providing interesting color and texture to your landscape. This variety is thornless, and the seeds and pods provide food for...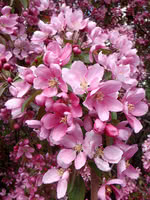 Thunderchild Flowering Crab
SAVE UP TO 8%
Thunderchild Flowering Crab is a hybrid crab apple known for its attractive and fragrant dark pink blossoms and deep purple mature leaves. Tree farmers will find this hybrid appealing as a pollinator for other apples, while home growers will enjoy the red...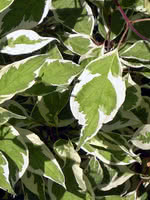 Variegated Dogwood
SAVE UP TO 22%
Variegated Dogwood is a small shrub that is often used in the first row of a shelterbelt, as a hedge, or for soil stabilization projects. It has the same distinctive red bark, white flowers, and berries as Red Osier Dogwood. The key difference between the two is...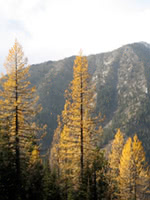 Western Larch
SAVE UP TO 38%
Western Larch is a pioneer species that can survive in nutrient poor soil and is found in the valleys and on the lower slopes of mountains in mixed forests. In the warm months, this larch is covered in clusters of soft green needles that turn golden yellow before...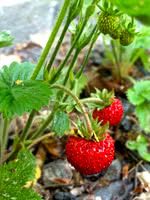 Wild Strawberry
SAVE UP TO 38%
Often called the Woodland Strawberry, the Wild Strawberry produces a sweet, edible red berry all throughout the later spring and summer. This compact, stemless plant spreads mostly through the means of runners, and grows quickly. Flowers and fruit of the Wild...
THE FOLLOWING PRODUCTS ARE CURRENTLY UNAVAILABLE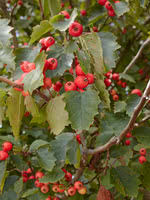 Arnold Hawthorn
NOT AVAILABLE THIS SEASON
Arnold Hawthorn is a low-branched tree favored by wildlife and landscapers. This tree's beautiful white flowers and bright red berries make it an attractive ornamental in anyone's yard. Arnold Hawthorn is also used in windbreaks and riparian planting. Despite... Birch Leaf Spirea
NOT AVAILABLE THIS SEASON
Birch Leaf Meadowsweet is a small, rounded shrub, reaching 3 to 4 feet high. In the early summer, white flowers emerge with dark green foliage. Come fall, birch-like leaves turn a kaleidoscope of red, orange, and purple adding seasonal interest. Native to...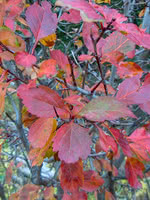 Black Hawthorn
NOT AVAILABLE THIS SEASON
Black Hawthorn is a versatile plant that is native to wetlands and other areas with moist soils, but can also tolerate dry soils. This plant can be grown as a short shrub, or a tree reaching 30 feet tall. Black Hawthorn is valued for erosion control and...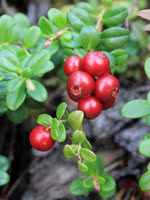 Bog Cranberry (Lingonberry)
COMING SOON
Bog Cranberry is a native, ground cover species. These plants generally produce one crop per year in summer. Plants may spread 3 feet in width forming a dense mat which makes it attractive as an ornamental ground cover. Wild crops of Bog Cranberry are harvested...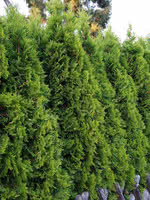 Brandon Cedar
COMING SOON
The Brandon Cedar is a columnar evergreen with soft, dense foliage that retains its bright green color all year round. It makes for a great vertical accent on your property or as part of a hedge, it is suitable for urban gardens due to its size and it is highly...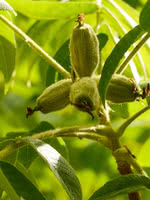 Butternut
NOT AVAILABLE THIS SEASON
Butternut is one of the few walnut varieties native to Canada. The nuts are sought after for their mild, sweet, and oily taste. Ensure this tree is planted in full sun and well-drained soil for best results. Butternut is self-fertile but it has better yields...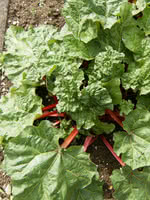 Canada Red Rhubarb
NOT AVAILABLE THIS SEASON
The Canada Red Rhubarb is a perennial vegetable grown primarily for its sweet-tart edible leaf stalks that are commonly used in jams, sauces and pies. This plant develops from a short crown, growing thick stems with large heart-shaped leaves that retain their green...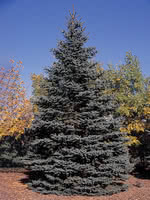 Christmas Blue spruce
NOT AVAILABLE THIS SEASON
The Christmas Blue Spruce is a popular choice for Christmas tree farms due to its strong scent and pyramidal shape. This is a cultivar of the Blue Spruce and is a cold-hardy evergreen tree with grey-blue needles. The Christmas Blue Spruce is highly pollution...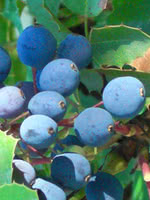 Creeping Oregon Grape
ONLY AVAILABLE BY CONTRACT GROW
Creeping Oregon Grape is an excellent ground cover plant with attractive, dark green, holly-like leaves. It maintains its leaves throughout winter, which turn mauve, rose, and rust-colored. Clusters of bright, yellow flowers develop into dark, blue-purple edible...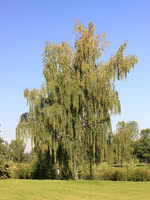 Cutleaf Weeping Birch
NOT AVAILABLE THIS SEASON
Cutleaf Weeping Birch is a tall, deciduous cultivar known for its pronounced weeping branches and ferny green leaves. It features showy, peeling white bark and brilliant yellow leaves in the fall. Cutleaf Weeping Birch makes an exceptional accent tree for...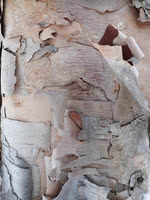 Dahurian Birch
ONLY AVAILABLE BY CONTRACT GROW
Dahurian Birch is a rare and interesting ornamental with curling bark. This tree is the first to sprout on bare land and is tolerant of dry, gravelly, and infertile soils. Dahurian Birch can grow in industrial areas or exposed land as long as it has full sunlight...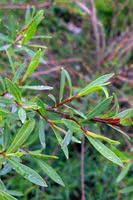 Dwarf Arctic Willow
NOT AVAILABLE THIS SEASON
Dwarf Arctic Willow is a beautiful ornamental shrub that attracts butterflies. It grows into a low dense, rounded shrub with slender purple stems. The Dwarf Arctic Willow has bluish-green foliage throughout the season and stunning when planted as an artistic hedge...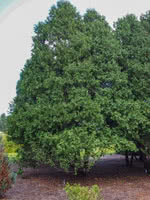 Eastern White Cedar (Arborvitae)
NOT AVAILABLE THIS SEASON
Eastern White Cedar is a slender growing conifer often used as a decorative tree or a hedge. This tree is an effective privacy screen even in winter and a great long term solution to urban crowding or a drab yard...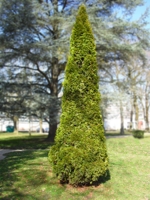 Emerald Cedar
NOT AVAILABLE THIS SEASON
Emerald Cedar makes a great addition to landscapes, and is often used to form tight hedges or privacy screens. The thick scale-like foliage adds texture and colour to yards and is commonly used to line driveways. Unlike other cedars it retains its green colour...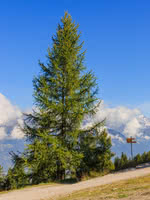 European Larch
NOT AVAILABLE THIS SEASON
The European Larch is a large deciduous conifer that, like most larches, drops its needles before winter. Known for the soft green foliage that turns a stunning golden yellow in the fall. While young, it has a pyramidal shape with horizontal branching and drooping...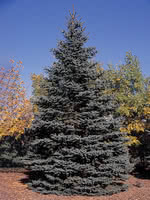 Fat Albert Spruce
NOT AVAILABLE THIS SEASON
The Fat Albert Spruce is a cold-hardy evergreen variety with silvery-blue needles, and a large, tear-drop shape. It is deer resistant, and considered a good choice for xeriscaping projects as it is quite drought tolerant. The Fat Albert Spruce is a Blue Spruce...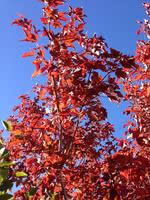 Flame Amur Maple
NOT AVAILABLE THIS SEASON
A selection of the Amur Maple, the Flame Amur Maple has a brilliant red fall color. The leaves emerge bright green and turn a fiery red in autumn. The seeds on the Flame Amur maple are also a pleasant red color, adding color interest to your yard or garden...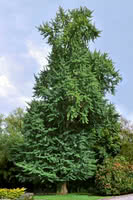 Ginkgo Biloba
NOT AVAILABLE THIS SEASON
The Ginkgo Biloba is regarded as one of the most distinctive and beautiful of all the deciduous trees, and has remained genetically unchanged for millions of years. Its beautifully fan-shaped leaves develop a clear yellow colour in fall. Graceful and attractive...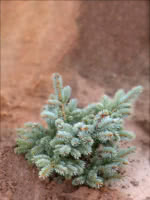 Globe Blue Spruce
NOT AVAILABLE THIS SEASON
The Globe Blue Spruce is a uniquely shaped evergreen shrub species, with a rounded and compact form. It has silvery-blue needles that can last all winter, which add to its ornamental value. The Globe Blue Spruce is a cultivar of the Blue Spruce and is...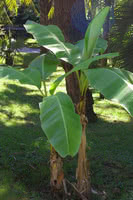 Hardy Banana
ONLY AVAILABLE BY CONTRACT GROW
The Hardy Banana is a fast-growing evergreen perennial that dies down to the ground each year. A stunning tropical-looking accent for your yard and patio, the Japanese Fiber Banana can be overwintered outdoors in several northern U.S. states and southern Canadian...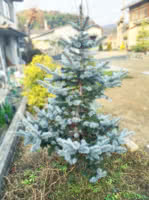 Hoopsii Spruce
NOT AVAILABLE THIS SEASON
The Hoopsii Spruce is a cold-hardy variety that has attractive silvery-blue foliage. It is a dense evergreen tree with a distinctive pyramidal form. The needles are highly ornamental and retain their color throughout the winter, which allowed it to win the...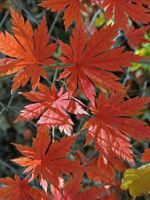 Korean Maple
NOT AVAILABLE THIS SEASON
The Korean Maple is an ideal accent tree, and is similar in size and shape to the Japanese Maple, but much hardier. The leaves have long, finger-like lobes that turn striking shades of yellow, orange and red in autumn. It is recommended that pruning be done...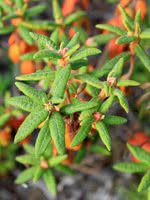 Labrador Tea
SOLD OUT
Labrador Tea is slow-growing evergreen shrub native to the boreal forests of Canada. It thrives in wet, swampy conditions. Labrador Tea has narrow, leathery, dark green leaves, topped by a cluster of white flowers in the spring. It is a perfect ornamental...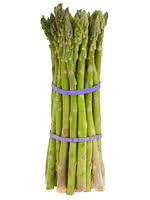 Mary Washington Asparagus
NOT AVAILABLE THIS SEASON
The Mary Washington Asparagus is a perennial vegetable that produces edible shoots or spears that may be harvested in April-May. This plant is an heirloom which produces large green stalks that can be harvested earlier than other asparagus cultivars, and the spears... Medora Juniper
NOT AVAILABLE THIS SEASON
Medora Juniper has an upright, narrow growth habit that makes it well suited as either an accent shrub or as a privacy hedge or screen. It is a compact, pyramidal evergreen shrub with blue-green foliage that lasts year round. It is low maintenance, drought...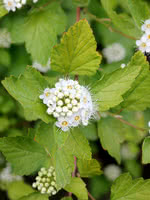 Ninebark
ONLY AVAILABLE BY CONTRACT GROW
Ninebark is a small, multi-stemmed shrub, that is used to add texture or colour to any yard. It features flaky, cinnamon-brown bark, attractive white flowers, and long, maple-like leaves...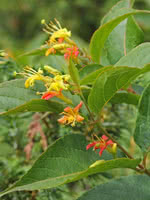 Northern Bush Honeysuckle
NOT AVAILABLE THIS SEASON
The Northern Bush Honeysuckle is a small, dense, deciduous shrub. The trumpet-like yellow flowers bloom late spring to early summer. Dark green leaves turn yellow then red in the fall. The flower nectar has a sweet honey taste that can be sucked out of the flower...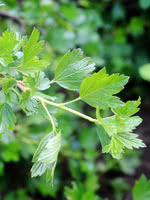 Northern Gooseberry
COMING SOON
Northern Gooseberry is a small, ornamental quality native shrub with prickly stems. You can plant it anywhere you'd plant Prickly Rose or Common Wild Rose, such as your yard. Most people find Northern Gooseberry berries a bit tart for significant fresh eating...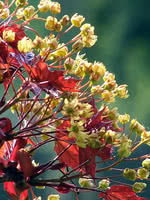 Prairie Splendor Norway Maple
NOT AVAILABLE THIS SEASON
Prairie Splendor Norway Maple has stunning burgundy to purple foliage in every season. It is an attractive, ornamental shade tree. Bright yellow flowers form along the branches in early spring before the leaves, It is relatively cold-hardy, but may need some...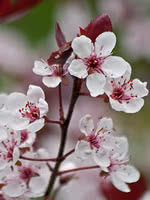 Purple Leaf Sand Cherry
ONLY AVAILABLE BY CONTRACT GROW
Purple Leaf Sand Cherry provides bright reddish-purple leaves that turn bronze-green in the fall. In the spring, tiny flowers with a pinkish white hue bloom. The flowers are small, but the impact comes from the shrub blossoming all at once. The Purple leaf sand...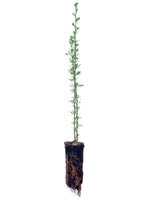 Pygmy Caragana
ONLY AVAILABLE BY CONTRACT GROW
Pygmy Caragana is a shrub that is related to Common Caragana and has a compact size that is suitable for yards with limited space. Its size is perfect for landscaping and decorative hedges, and requires little maintenance. This nitrogen fixer has fine-textured...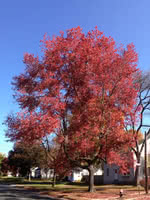 Red Sunset Maple
COMING SOON
Red Sunset Maple is named for its stunning orange and red leaves in the fall. It is a fast growing cultivar of the Red Maple that is native to Eastern North America. The winter stems and spring flowers are also tinged with red color, making this tree attractive...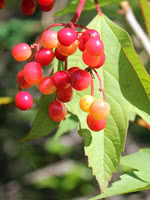 Redwing Highbush Cranberry
NOT AVAILABLE THIS SEASON
The Redwing Highbush Cranberry is a dense multi-stemmed shrub that blooms with white pinwheel shaped flowers in spring. It produces small, red, and edible berries in late summer. Its leaves are green, but the tips become more saturated with red throughout the...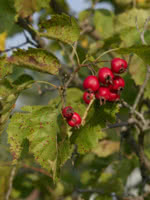 Round Leaf Hawthorn
NOT AVAILABLE THIS SEASON
Getting its name from rounded, toothed leaves, the Round Leaf Hawthorn is a winter hardy shrub that grows small, red, berry-like fruits. Commonly used for landscaping, this shrub can also be found along stream banks and in wooded areas. Caution is advised when...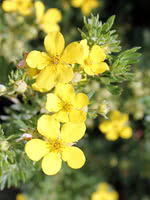 Shrubby Cinquefoil (Potentilla)
NOT AVAILABLE THIS SEASON
Shrubby Cinquefoil is a small, deciduous flowering shrub. This hardy species is densely covered with leaves and produces pale to bright yellow buttercup-shaped flowers terminally on the stems. Flowering typically occurs from early to late summer. Shrubby...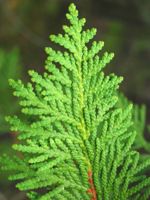 Skybound Cedar
NOT AVAILABLE THIS SEASON
The Skybound Cedar is a newer variety that is usually hardier than the Brandon Cedar and richer in color. The dark green, scale-like foliage maintain their needles and color throughout the winter. Cedars enjoy average to moist soil conditions and should not be... Smooth Sumac
NOT AVAILABLE THIS SEASON
Smooth Sumac is an excellent shrub for both its ornamental appeal and tolerance of difficult planting sites. You'll love the attractive pyramidal spikes of hairy, red berries that emerge on female plants and the fern-like foliage that covers both male and female...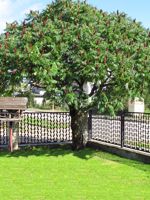 Staghorn Sumac
NOT AVAILABLE THIS SEASON
Staghorn Sumac is a popular ornamental shrub with red velvet like antlers that produce seeds that provide nice winter interest for landscapers and gardeners. This low-maintenance plant is a great addition to any garden it is also used in shelterbelts...
Tamarix Juniper
ONLY AVAILABLE BY CONTRACT GROW
Tamarix Juniper has attractive, year round, blue-green foliage that will pop on a winter landscape. Not only does it provide winter interest, Tamarix Juniper is unique in that it does not "hug" the ground as one would expect. If you're looking for a shrub that...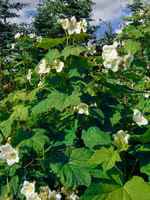 Thimbleberry
NOT AVAILABLE THIS SEASON
Thimbleberry is an ornamental shrub with large, green maple-like-leaves. Flowers are attractive, fragrant, and turn into red-raspberry-like berries. The berries are good for jams, cakes, breads, muffins etc. If you remove the berry, the core resembles a thimble... Water Birch (Red Birch)
ONLY AVAILABLE BY CONTRACT GROW
Water Birch, also known as Red Birch, is a waterside plant native to western North America. This multi-stemmed species is ideal for wetlands. It tolerates being planted in heavy clay and wet soil conditions. This tree grows small enough for yards with limited...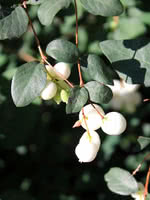 Western Snowberry
NOT AVAILABLE THIS SEASON
Like the Common Snowberry, the Western Snowberry is a small shrub with pink flowers useful for feeding livestock and preventing erosion. Unlike the common species, however, the Western Snowberry is much more suited to wet conditions, capable of persevering through... Wild Snowberry
ONLY AVAILABLE BY CONTRACT GROW
Wild Snowberry is a mix of Common Snowberry and Western Snowberry. Each shrub's size, flower, and berry colour may vary. This plant is abundant across the prairies. It can be planted alone or as a hedge in small yards. This shrub's ornamental berries persist...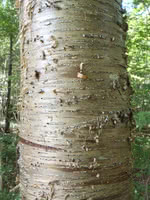 Yellow Birch
NOT AVAILABLE THIS SEASON
Yellow Birch is a large and valuable hardwood species in northeastern North America. The bark on its limbs and young trunks is silvery-yellowish in colour, hence the name. This tree prefers to grow in cool regions with damp or saturated soil. Yellow Birch can...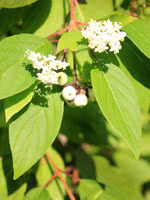 Yellow Twig Dogwood
ONLY AVAILABLE BY CONTRACT GROW
Yellow Twig Dogwood is a small deciduous shrub with attractive, bright yellow bark. It features delicate white, star-shaped flowers and white fruit. It is often used as a screen, and its wide-spreading roots help stabilize areas experiencing soil erosion...