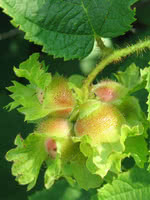 American Hazelnut/Filbert
American Hazelnut is a cold hardy, disease resistant, and long-lived nut tree. It is a great choice for a shrub border for wide, open spaces where it will be allowed to spread. Typically used in naturalization projects for its spreading nature, American Hazelnut is...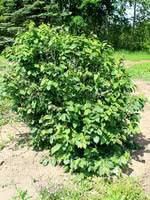 Beaked Hazelnut
Beaked Hazelnut is a multi-stemmed, deciduous shrub native to North America. It features smooth, grey bark and edible nuts. Beaked Hazelnut prefers a rich sandy-clay loam but will grow on poorer sites, and can be used as an understory shrub. Note: You want...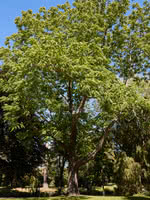 Black Walnut
SAVE UP TO 30%
The Black Walnut is a slow growing, large, straight-stemmed tree with an open crown. It produces dense, very hard, edible nuts. Black Walnut has a deeply-furrowed, black bark. Its leaves are about 1 foot long, composed of 15 - 23 slightly stalked leaflets on a...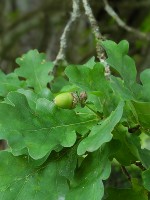 Cypress Oak
SAVE UP TO 57%
Cypress Oak is an upright, columnar tree that is well suited as a privacy screen or for lining paths and driveways. The upright branch angle causes it to have a narrower spread which makes it suitable for areas with limited space. It has been described as having an...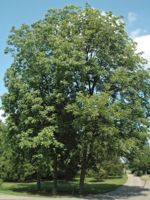 Hardy Pecan
SAVE UP TO 50%
Hardy Pecan trees are known for their edible nuts that ripen in late autumn. They can be eaten raw or cooked and can be used in a wide range of baked goods. If stored properly in a cool, dry location, they can be kept for up to 6 months in their shell. Trees tend...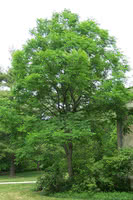 Kentucky Coffeetree
SAVE UP TO 24%
The Kentucky Coffeetree has the largest leaves of any native tree in North America! In the summer, its large green canopy provides shade. While in the winter, its leathery bean pods act as a decorative element against the sky as they rattle in the wind. Beautiful...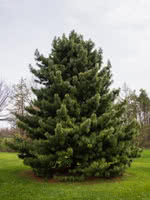 Korean Pine
SAVE UP TO 23%
Korean Pine is an attractive conifer suitable for shelterbelts, privacy screens, and ornamental planting. This tree is especially prized for its pine nuts. Korean Pine nuts are larger than most other species. They can be used in salads, pesto sauce, and other...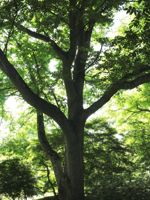 Manchurian Walnut
SAVE UP TO 38%
Manchurian Walnut is a large, broad and often multi-stemmed tree with ornamental qualities. This tree produces large, thick-shelled nuts that ripen in the fall. These edible walnuts are reportedly difficult to crack open. They are useful for attracting wildlife...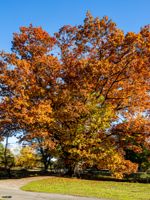 Northern Red Oak
SAVE UP TO 29%
Northern Red Oak is a medium-sized deciduous tree. It is fast-growing (for an oak tree) and is used primarily in lawns, parks, golf courses, street-side plantings, and commercial areas. Northern Red Oak's fall color is spectacular. In open spaces, it has a...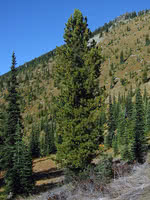 Whitebark Pine
SAVE UP TO 17%
Whitebark Pine is a beautiful coniferous tree that produces tasty, edible nuts. You'll love this trees' rustic and natural appeal, making it an excellent specimen tree. Whitebark Pine is well-known for maintaining snow drifts, providing food and shelter to many...
THE FOLLOWING PRODUCTS ARE CURRENTLY UNAVAILABLE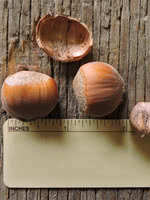 Aldara Hazelnut
NOT AVAILABLE THIS SEASON
Aldara Hazelnut is a northern hybrid selection noted for its superior nut quality, disease resistance, and cold hardiness. It is great for attracting wildlife with the added bonus of edible nuts that can be eaten fresh or used in baking. Pair with another...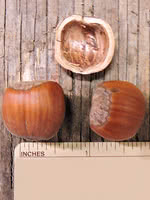 Andrew Hazelnut
NOT AVAILABLE THIS SEASON
Andrew Hazelnut is a northern cultivar that is grown specifically for its cold hardiness. Typically, hazelnuts produce smaller nuts in colder climates, but for Andrew Hazelnut, this is not the case. This hybrid variety is incredibly productive, growing medium...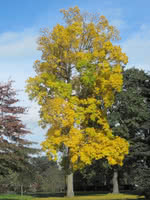 Bitternut Hickory
SOLD OUT
Bitternut Hickory is a large deciduous tree that makes a great shade tree for yards and parks. This tree is native to Eastern North America. Although it produces nuts, they are bitter and inedible. Some consider this wood to be the best flavour for smoking...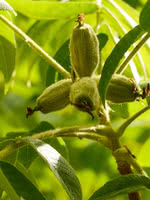 Butternut
SOLD OUT
Butternut is one of the few walnut varieties native to Canada. The nuts are sought after for their mild, sweet, and oily taste. Ensure this tree is planted in full sun and well-drained soil for best results. Butternut is self-fertile but it has better yields... Frank Hazelnut
NOT AVAILABLE THIS SEASON
The Frank Hazelnut produces nuts that are medium size and ripen mid August. This is one of the best eating hazelnuts for cold climates. It is a medium size deciduous tree from Saskatchewan, Canada. It is a productive tree that has been tested as both a pollinizer...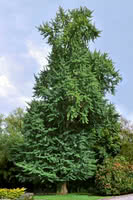 Ginkgo Biloba
SOLD OUT
The Ginkgo Biloba is regarded as one of the most distinctive and beautiful of all the deciduous trees, and has remained genetically unchanged for millions of years. Its beautifully fan-shaped leaves develop a clear yellow colour in fall. Graceful and attractive...
Horse Chestnut
ONLY AVAILABLE BY CONTRACT GROW
Horse Chestnut is a medium sized deciduous tree that is native to Greece but has been grown in North America for hundreds of years. It produces large nuts. A top CO2 absorbing species. Experts think this tree may help climate change more than others...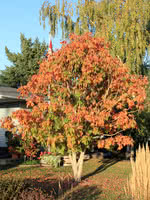 Ohio Buckeye
NOT AVAILABLE THIS SEASON
Ohio Buckeye is a medium sized deciduous tree. If you are looking for a shade tree, Ohio Buckeye's dense canopy of unique leaves can provide it. Named after its fruit, an inedible nut enclosed in a prickly husk, Ohio Buckeye also features green-yellow flowers...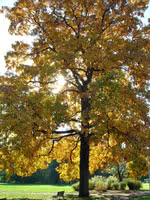 Shagbark Hickory
NOT AVAILABLE THIS SEASON
Shagbark Hickory is a unique tree both for its looks and uses. Its bark peels into long thin vertical strips giving it a shaggy appearance. This and its golden fall leaves make it a gorgeous looking tree. This species produces tasty hickory nuts once mature...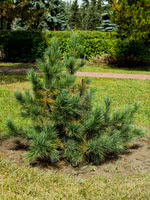 Swiss Stone Pine
SOLD OUT
Swiss Stone Pine is a hardy, slow-growing evergreen. Narrowly pyramidal while young, this long-lived tree is adaptable to many soil types. Due to its shape and density, Swiss Stone Pine is a versatile shade or accent tree. Although our pictures don't show it...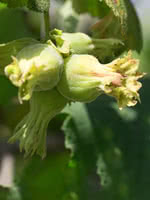 Yamhill Hazelnut
NOT AVAILABLE THIS SEASON
The Yamhill Hazelnut is a tasty, relatively cold hardy hazelnut that is a popular European variety. It is known to be a strong grower and has moderate eastern filbert blight resistance. It is a suitable pollinizer for the York Hazelnut. Introduced by Oregon...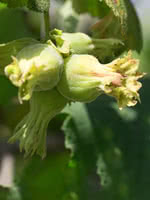 York Hazelnut
NOT AVAILABLE THIS SEASON
The York Hazelnut is a high yielding deciduous tree. It produces delicious medium to large sized nuts that are great for eating or making a paste. Known to be resistant to eastern filbert blight. It has a long bloom season and is compatible with most cultivars...