TreeTime.ca is a Western Canadian company that specializes in selling prairie hardy tree and shrub seedlings. We produce a large variety of native and landscape seedlings that are packaged and shipped out of our cold storage warehouse every spring.
TreeTime has been in business since 2003 and we are affiliated with six large reforestation nurseries in Alberta that produce millions of seedlings annually. We mostly service clients in the Prairie Provinces of Alberta, Saskatchewan, and Manitoba as well as British Columbia.
We specialize in selling 1 to 4 year old plug and bare root seedlings that can be quickly and easily transported and planted. We offer highly competitive prices and have over 100 species available. Most of our stock has been grown from seed that has been collected from local plants.
TreeTime is owned and operated by professional foresters who want to positively influence our environment by promoting tree planting to help clean our air and conserve our soils.
See our corporate website for a full list of our services and a detailed description of our company.

"The best time to plant a tree was 20 years ago. The next best time is now."
- Chinese Proverb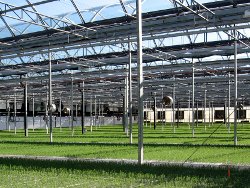 White Spruce in one of our greenhouses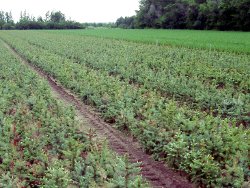 Blue Spruce in a bareroot field