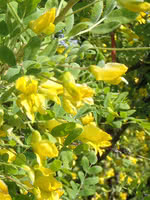 Common Caragana
SOLD OUT
Common Caragana is a fast growing shrub that's known for its exceptional hardiness and drought tolerance. Although it's most commonly planted in shelterbelts, Common Caragana is also an excellent hedge or feature shrub. Note: in warmer areas, this species can be...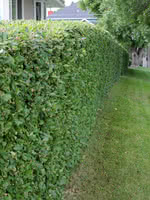 Peking Cotoneaster
SOLD OUT
Peking Cotoneaster is a medium-sized shrub that is well adapted to colder climates. Best suited for use as a hedge, Peking Cotoneaster has dark green foliage that turns a stunning reddish orange in the fall. Hardy fruit guru, Bernie Nikolai (DBG Fruit Growers...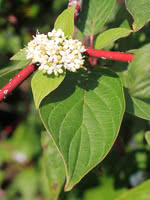 Red Osier Dogwood
SOLD OUT
Red Osier Dogwood is a small deciduous shrub that features deep red stems and twigs year-round, with creamy white flowers in the spring. This shrub will add a nice pop of color to your yard. Red Osier Dogwood is an excellent soil stabilizer. It is fast growing...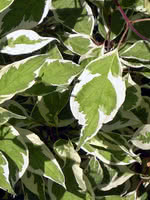 Variegated Dogwood
SOLD OUT
Variegated Dogwood is a small shrub that is often used in the first row of a shelterbelt, as a hedge, or for soil stabilization projects. It has the same distinctive red bark, white flowers, and berries as Red Osier Dogwood. The key difference between the two is...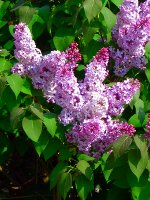 Common Purple Lilac
SOLD OUT
Common Purple Lilac is a popular lilac. This large shrub provides excellent privacy or wind protection in an attractive package. Lilac flowers are pleasantly fragrant and add a beautiful lavender colour to your property. Common Purple Lilac is cold hardy, easy...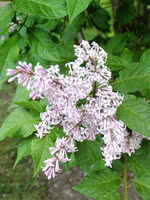 Villosa Lilac
SOLD OUT
Popular Hedge Species! Villosa Lilac is a relatively large and cold hardy shrub. It provides excellent privacy and wind protection. Its fragrant, pink flowers grow in clusters at the end of its branches during mid to late summer and fade to a light pink over...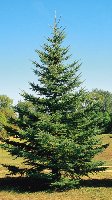 Black Hills Spruce
SOLD OUT
Black Hills Spruce is a subspecies of White Spruce native to the Black Hills of South Dakota. It has a strongly conical form, slower growth rate and denser foliage than typical white spruce, making it preferable as a specimen tree for smaller suburban lawns. It...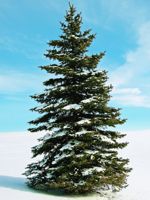 White Spruce
SOLD OUT
White Spruce is a hardy, long-lived evergreen tree. It can grow in many soil types and moisture levels. And it can even tolerate significant amounts of shade. White spruce requires little maintenance and is well suited for use in shelterbelts, privacy screens...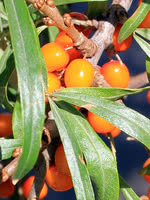 Sea Buckthorn
SOLD OUT
Sea Buckthorn is a nitrogen fixing shrub that produces attractive berries high in vitamin C. While we can't confirm claims that the berries are effective in treating various ailments, many people believe consuming the berries helps with arthritis, infections...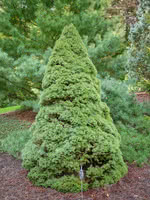 Dwarf Alberta Spruce
SOLD OUT
Dwarf Alberta Spruce is a small tree with very dense foliage. It is an attractive specimen in landscape designs and small yards. This plant naturally grows into the classic conical shape, but responds well to shearing and pruning. Dwarf Alberta Spruce is hardy...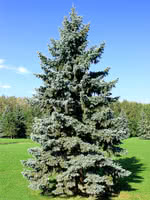 Blue Spruce (Colorado Spruce)
SOLD OUT
Blue Spruce, also known as Colorado Spruce, is our best selling tree! People are attracted to the distinctive blue-green color of this hardy evergreen. But Blue Spruce really stands out because it is tough, long lived, and adapted to a wide range of growing...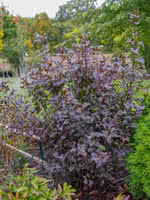 Diablo Ninebark
SOLD OUT
Diablo Ninebark is a small, low maintenance, multi-stemmed shrub, that is used to add texture or color to any yard. This plant grows dark purple leaves in the spring and grows slightly faster than Common Ninebark. It features flaky red to brown bark, clusters of...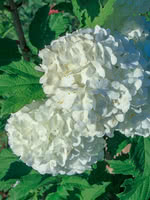 Snowball Viburnum
SOLD OUT
Snowball Viburnum is a popular ornamental shrub with prolific flowering. This plant is prized for its round clusters of white flowers that resemble snowballs, delighting children and adults. In fall, its leaves turn vibrant shades of red. Snowball Viburnum is...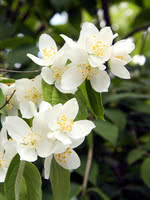 Mock Orange
SOLD OUT
Mock Orange's white flowers look and smell like those of the orange, with a hint of jasmine in the scent. It is an excellent ornamental shrub. People love the contrast between its flowers and dark green leaves. Mock Orange is suitable for planting alone or in...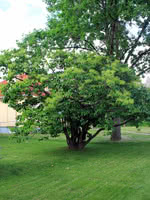 Japanese Tree Lilac
SOLD OUT
Japanese Tree Lilac is an attractive, heavy-flowering lilac with fragrant white blossoms. It can be pruned to a single stem or grown as a multi-stemmed shrub. Japanese Tree Lilac's dark reddish-brown bark peels as the tree ages, creating visual appeal for any...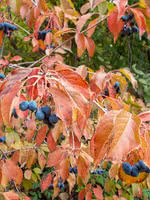 Nannyberry
SOLD OUT
Nannyberry is a hardy shrub known for attracting wildlife. Its clusters of white flowers and tasty berries are suitable for bees, birds, and other animals. Nannyberry is also used in urban yards and landscaping. This shrub makes a beautiful ornamental and is...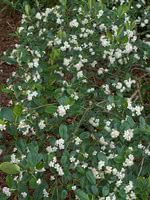 Aronia Berry
SOLD OUT
Aronia Berry produce black fruit that some people find too astringent, they are also known as Black Chokeberry. It is native to Eastern Canada and the Eastern United States. This branching shrub forms well rooted clumps that can spread. Flowers are usually white...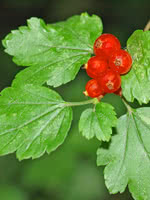 Alpine Currant
SOLD OUT
Alpine Currant is a great shrub to plant along sidewalks, near building or at your property boundary as a hedge or accent species. It is widely used by commercial landscapers in parking lots and near buildings because of its hardiness, attractiveness, and pollution...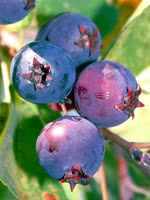 Autumn Brilliance Saskatoon
SOLD OUT
Prized for its brilliant orange-red fall color and disease resistance, this exceptionally bright tree is an excellent focal point for your garden. In the spring, clusters of fragrant white flowers give way to edible purplish black fruit that is heavenly in jams...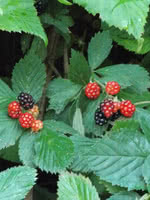 Balsors Blackberry
SOLD OUT
The Balsors Blackberry is a cold-hardy variety that produces very large, sweet and juicy blackberries late in the summer. They are great for baking and fresh eating. Balsors Blackberry are floricanes, primarily fruiting on second year canes. Each spring cut... Birch Leaf Spirea
SOLD OUT
Birch Leaf Meadowsweet is a small, rounded shrub, reaching 3 to 4 feet high. In the early summer, white flowers emerge with dark green foliage. Come fall, birch-like leaves turn a kaleidoscope of red, orange, and purple adding seasonal interest. Native to...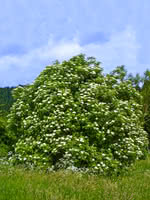 Black Elderberry
SOLD OUT
Black Elderberry is a deciduous shrub native to eastern North America. You can plant this shrub in moist areas and it will help stabilize your soil. You can also use it on rural properties anywhere you'd use a lilac. Warning: the seeds, stems, leaves, roots...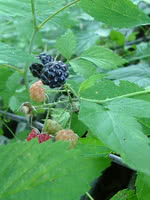 Black Raspberry
SOLD OUT
The Black Raspberry is a multi-stemmed shrub that produces edible red berries that deepen to black as they mature. The berries are flavorful and are great for fresh eating and preserves. Black Raspberry shrubs bloom in late spring with white, rose-like flowers and...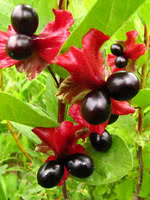 Bracted Honeysuckle
SOLD OUT
Bracted Honeysuckle is a shade loving shrub that is distinguishable from other honeysuckles by its square stem and pointed leaves. Native to most of North America, this honeysuckle is found along swamps, rivers, riparian zones and moist wooded areas. If you have...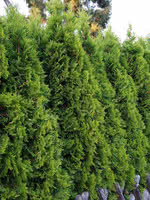 Brandon Cedar
SOLD OUT
The Brandon Cedar is a columnar evergreen with soft, dense foliage that retains its bright green color all year round. It makes for a great vertical accent on your property or as part of a hedge, it is suitable for urban gardens due to its size and it is highly...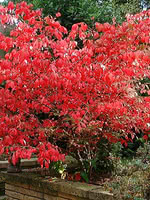 Burning Bush
SOLD OUT
Burning Bush is a unique shrub whose leaves turn firey red in the fall. You can plant it in rows to make a hedge or on its own. Burning Bush requires little maintenance and thrives in just about any kind of soil, which makes it a good choice for inexperienced...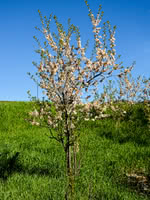 Canada Plum & American Plum
SOLD OUT
Canada and American Plum are almost identical in appearance and growth needs. These plants are short and stout fruit trees native to North America. This hardy ornamental is excellent for both city dwellings as well as rural areas. During the spring, the white...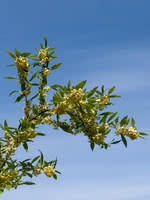 Cherry Prinsepia
ONLY AVAILABLE BY CONTRACT GROW
Cherry Prinsepia is an attractive, cold hardy shrub with thorny stems and a rounded shape. Primarily used for its shrub and hedge characteristics, Cherry Prinsepia is also grown for its ornamental fruit. Tart in flavor, the red berries are edible and enjoyed by...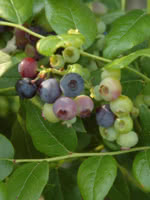 Chippewa Blueberry
SOLD OUT
Chippewa Blueberry is the perfect shrub for attracting birds and butterflies. Incredibly cold-hardy, the Chippewa Blueberry is an upright shrub making it easy for harvesting. Known for producing high yields of large blue-colored berries, this blueberry is a...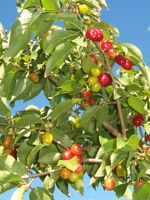 Cornelian Cherry Dogwood
SOLD OUT
Cornelian Cherry Dogwood is an ornamental plant with a variety of uses as it can be grown as a shrub, small tree, hedge, or privacy screen. The bright yellow flowers grow in clusters and bloom in late winter to early spring, providing an early food source for... Cutie Pie Sour Cherry
SOLD OUT
The Cutie Pie Sour Cherry produces fruit that are sweeter than other sour cherry varieties. Good for fresh eating and for making jams and jellies. They are small in stature (shrub like) and multi stemmed, which makes for a good hedge. They are cold hardy and...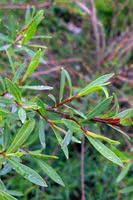 Dwarf Arctic Willow
SOLD OUT
Dwarf Arctic Willow is a beautiful ornamental shrub that attracts butterflies. It grows into a low dense, rounded shrub with slender purple stems. The Dwarf Arctic Willow has bluish-green foliage throughout the season and stunning when planted as an artistic hedge...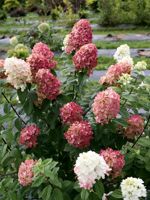 Fire Light Hydrangea
SOLD OUT
Fire Light Hydrangea is a flowering shrub that is known for its striking colours. As they mature, the flower colour changes from a creamy white to a vivid deep pink. Hydrangea flowers persist longer compared to other flowering shrubs, blooming from late July into... Garrington Chokecherry
SOLD OUT
Garrington Chokecherry is a self-fertile and rare chokecherry that is commonly used for commercial orchards. This highly prized selection is known for its heavy yields of large, reddish-black fruit that are easily harvested with an over row harvester...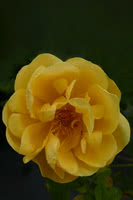 Hazeldean Rose
SOLD OUT
Hazeldean Rose is a perfect shrub for those who enjoy cut flowers. It blooms vigorously in late spring to early summer and is smothered in fragrant yellow double blooms that attract bees. The Hazeldean Rose is extremely cold weather hardy, making it a rare yellow...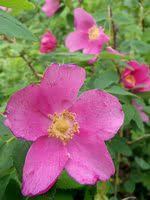 Hedge Rose
SOLD OUT
Hedge Rose is a long-lived, fast-growing shrub. It bears similar flowers to the Alberta Wild Rose. Birds will love its deep red rose hips. Hedge Rose will thrive in a wide variety of soils and is a tall rose forming a useful hedge. Excellent for shelterbelts...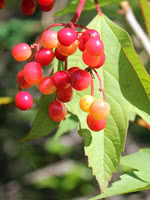 Highbush Cranberry
SOLD OUT
Highbush Cranberry produces attractive white flowers in late June and bears edible fruit that matures to a bright red colour in the late summer. This shrub, native to much of Canada, is fast growing, and its fruit can be eaten raw or cooked into a sauce...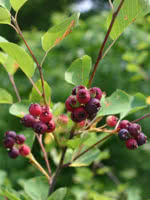 Honeywood Saskatoon
SOLD OUT
Honeywood Saskatoon, also known as Service Berries, is excellent at producing an abundance of blue-coloured berries in mid-summer and has dark green foliage that turns yellow in the fall. It is quite large making it a perfect shrub in your backyard garden. Often...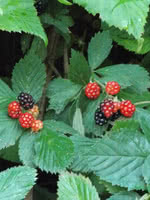 Illini Hardy Blackberry
SOLD OUT
The Illini Hardy Blackberry was developed in Illinois for northern growers, and produces a large, juicy blackberry with medium-sweet flavor. The berries are ready for harvest in midsummer, and go great in preserves. The Illini Hardy Blackberry, or the Illinois...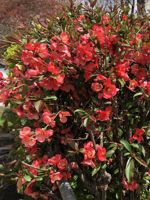 Japanese Quince
SOLD OUT
Japanese Quince has bright, orange to red showy flowers that bloom in early spring. The flowers appear before the leaves and may continue to bloom after leaves emerge. Flowers grow on old wood, so pruning after flowering will help to promote new growth next spring...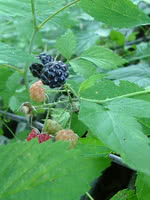 Jewel Raspberry
SOLD OUT
The Jewel Raspberry is one of the most popular black raspberry varieties, as it is consistently high-yielding and produces large, firm, and sweet berries. This cultivar is among one of the first raspberries to ripen each year, with berries ready for harvest in...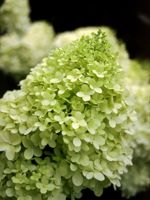 Limelight Hydrangea
SOLD OUT
Limelight Hydrangea is a flowering shrub that is known for its green flowers. As they mature, the flower colour changes from a pale green to a creamy white, followed by shades of pink and red. Hydrangea flowers persist longer compared to other flowering shrubs...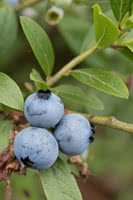 Lowbush Blueberry
SOLD OUT
Lowbush Blueberry, commonly known as the Wild Lowbush Blueberry, is often wild-harvested and thrives in low pH acidic soil. This early low-bush blueberry produces white and pink bell-shaped flowers in the spring. Its fruit is smaller in size than high bush...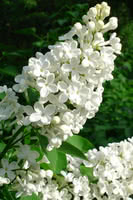 Madame Lemoine White Lilac
SOLD OUT
Madame Lemoine White Lilac is great for attracting butterflies and hummingbirds. Winner of the Garden Merit from the Royal Horticultural Society, the Madame Lemoine White Lilac has fragrant white flowers that are great for cutting and blue-green foliage that turns...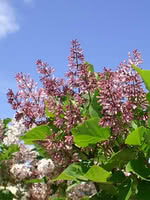 Manchurian Lilac (Korean Lilac)
SOLD OUT
Manchurian Lilac (aka Korean Lilac) is a medium-sized shrub that features fragrant clusters of pale purple flowers in late spring. Manchurian Lilac is less affected by disease than other lilacs and will create a beautiful border, hedge, or privacy screen. If...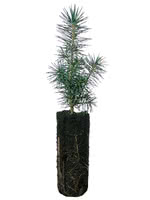 Meyers Spruce
SOLD OUT
Meyer's Spruce is a popular accent tree with a distinctive and refined pyramidal form. This tree resembles Blue Spruce with its flaking bark and bluish-green needles. Meyer's Spruce can tolerate very dry conditions. This species is deer resistant...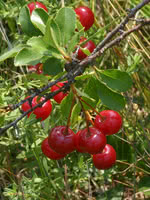 Mongolian Cherry
ONLY AVAILABLE BY CONTRACT GROW
Mongolian Cherry is a hardy shrub that is often grown as an ornamental. This plant makes an attractive flowering hedgerow that requires little maintenance. The dark red cherries are tart and desirable for baking, wine-making, and canning. This shrub is popular with...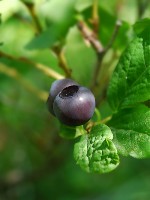 Mountain Huckleberry
SOLD OUT
Mountain Huckleberry is a small shrub known for its tart to sweet berries. The berries range from purple-black to red-black, and can be eaten fresh or used in jams and syrups. It is a plant native to Alberta and the berries are frequently enjoyed by both people and...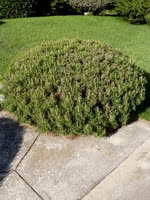 Mugo Pine
SOLD OUT
Mugo Pine is an extremely hardy, adaptable evergreen. This long-lived, slow-growing tree is relatively low maintenance, but prefers full sunlight. Mugo Pine is perfect for small city lots...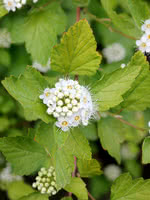 Ninebark
ONLY AVAILABLE BY CONTRACT GROW
Ninebark is a small, multi-stemmed shrub, that is used to add texture or colour to any yard. It features flaky, cinnamon-brown bark, attractive white flowers, and long, maple-like leaves...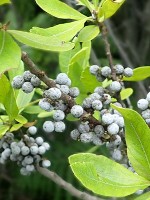 Northern Bayberry
SOLD OUT
Northern Bayberry makes an excellent hedge or feature shrub. It will retain its leaves in warmer climates but drops them in colder areas. They produce blue-grey berries that have a wax coating on them that can be used to make candles or soaps. In colder...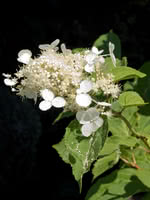 Panicle Hydrangea
ONLY AVAILABLE BY CONTRACT GROW
Panicle Hydrangea is a large, broad-leaf, deciduous shrub that is prized for its ornamental appeal. It is easy to care for, long-lived, and cold-hardy. Depending on the variety, its flowers change color throughout the blooming period. Make sure you water...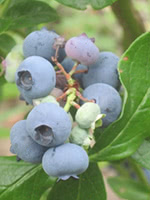 Patriot Blueberry
SOLD OUT
The Patriot Blueberry offers the largest fruit of all the early season blueberries and thrives in an acidic soil with a low pH. With fruit that can easily grow to the size of a quarter, you'll be known for having the largest blueberries for miles. The Patriot...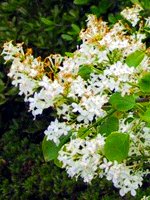 Peking Lilac
SOLD OUT
Peking Lilac is a small, deciduous shrub. This robust species is not as fragrant as Common Lilac, but it makes up for it with its large clusters of beautiful white flowers in the spring. Perfect for any yard, Peking Lilac does not sucker, seldom suffers from...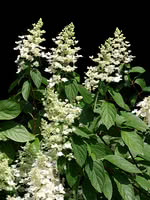 Phantom Hydrangea
ONLY AVAILABLE BY CONTRACT GROW
Phantom Hydrangea is a striking deciduous shrub with impressive blooms. It is multi-stemmed and produces pale green flowers that fade to white and soft pink as they mature. These flower clusters can reach up to 15" (40cm) long and while other shrubs will droop...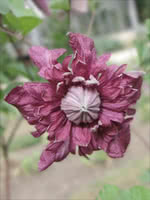 Purpurea Plena Elegans Clematis
SOLD OUT
Purpurea Plena Elegans Clematis (P.P.E) is a stunning climbing vine. The flowers are double flowers, meaning they have an inner pompom surrounded by outer petals. They are distinct dusty rose colour with a long bloom time from mid-summer to early fall. They can...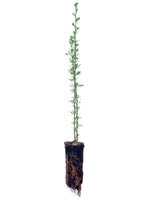 Pygmy Caragana
ONLY AVAILABLE BY CONTRACT GROW
Pygmy Caragana is a shrub that is related to Common Caragana and has a compact size that is suitable for yards with limited space. Its size is perfect for landscaping and decorative hedges, and requires little maintenance. This nitrogen fixer has fine-textured...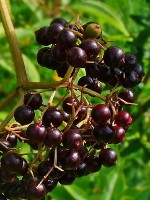 Ranch Elderberry
SOLD OUT
Ranch Elderberry is a vigorous and high yielding Black Elderberry cultivar. It ripens earlier than other varieties, and is smaller and more compact making berry harvest easier. The berries are well suited for baked goods, jams, jellies, and syrups. They are high in...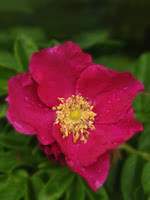 Red Rugosa Rose
SOLD OUT
Red Rugosa Rose is well-known for its incredible cold hardiness and disease resistance. This variety has beautiful crimson red flowers followed by scarlet rose hips in autumn. Try using the rose hips to make syrups or add flavor to existing fruit dishes and...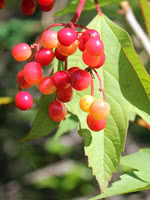 Redwing Highbush Cranberry
SOLD OUT
The Redwing Highbush Cranberry is a dense multi-stemmed shrub that blooms with white pinwheel shaped flowers in spring. It produces small, red, and edible berries in late summer. Its leaves are green, but the tips become more saturated with red throughout the...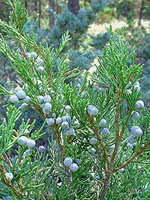 Rocky Mountain Juniper
SOLD OUT
The Rocky Mountain Juniper is a columnar and slightly rounded evergreen shrub that features foliage with colours that range from a light green to a dark blue-green. It produces round, dark-blue berry-like cones that ripen in the second year. Rocky Mountain...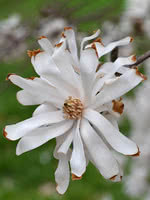 Royal Star Magnolia
SOLD OUT
The Royal Star Magnolia, or Star Magnolia, is an early-blooming, white fragrant flower. It has a form that resembles a starburst, hence the name. This multi-stemmed deciduous shrub is extremely popular and has won the prestigious Award of Garden Merit from the...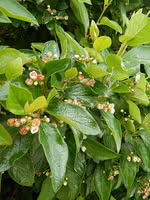 Shiny Cotoneaster (Hedge Cotoneaster)
SOLD OUT
The Shiny Cotoneaster (Hedge Cotoneaster) is a dense, deciduous shrub that gets its name from the glossy dark green leaves that turn an eye-catching mix of red and purple in the fall. It produces small, pink flowers in spring and by late summer they are followed...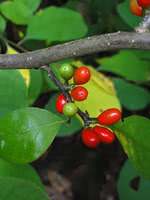 Spicebush
SOLD OUT
The Spicebush is an unique ornamental shrub that blooms with vibrant yellow flowers and bright green foliage. The foliage goes from green to yellow in the autumn, adding fall interest to your garden.The plant is dioecious, meaning that you will need male and female...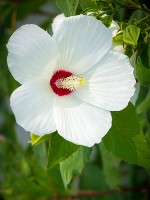 Swamp Rose Mallow (Hibiscus)
SOLD OUT
Swamp Rose Mallow (Hibiscus) has large white-pink showy flowers which attract hummingbirds and pollinators to your yard. It is a tall, fast growing perennial shrub. The flowers typically only last 1-2 days, but the plant will continue to rebloom throughout the...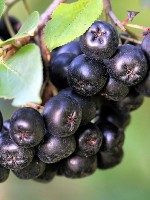 Viking Aronia Berry
SOLD OUT
Viking Aronia Berry is easy to grow, with black berries that are high in antioxidants. The Viking variety is much more productive than the non cultivar Aronia Berry. The berries can be eaten fresh but are found to be tart and bitter. They are more often used in...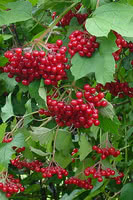 Wentworth Highbush Cranberry
SOLD OUT
Wentworth Highbush Cranberry is an ample producer that will make you think of the perfect cranberry sauce when you see it. Its huge fruit is delectable in jellies and sauces. In the spring it bears clusters of white flowers, contrasted against green vegetation that...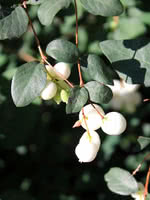 Western Snowberry
SOLD OUT
Like the Common Snowberry, the Western Snowberry is a small shrub with pink flowers useful for feeding livestock and preventing erosion. Unlike the common species, however, the Western Snowberry is much more suited to wet conditions, capable of persevering through...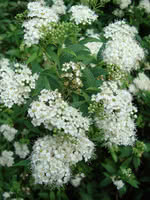 White Meadowsweet
SOLD OUT
White Meadowsweet is a woody, deciduous shrub that begins to bloom in early summer with small white and pink flowers. Its foliage turns from a light green into an attractive golden-yellow later in the fall. The White Meadowsweet, also known as Mead-Wort or...
White Rugosa Rose
SOLD OUT
White Rugosa Rose has many characteristics that will make it both a reliable and beautiful addition to your yard. Tolerant of many conditions and incredibly cold hardy, this rose can withstand salt, poor soil, and wind. White Rugosa Rose produces white flowers...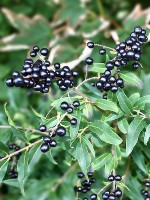 Wild Privet
SOLD OUT
Wild Privet is a fast growing ornamental shrub that is well suited for forming hedges and privacy screens. It will retain its leaves in warmer climates but drops them in colder areas. They have small white flowers, though the smell is often considered unpleasant... Wild Snowberry
ONLY AVAILABLE BY CONTRACT GROW
Wild Snowberry is a mix of Common Snowberry and Western Snowberry. Each shrub's size, flower, and berry colour may vary. This plant is abundant across the prairies. It can be planted alone or as a hedge in small yards. This shrub's ornamental berries persist...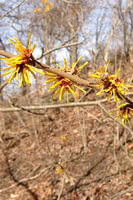 Witch Hazel
SOLD OUT
Witch Hazel is a deciduous shrub, or small tree, with a short trunk, bearing numerous spreading, crooked branches. The seeds grow in a long, wooden pod with two to four seeds per pod. Upon ripening, the pods burst, firing the seeds up to 30km an hour. The...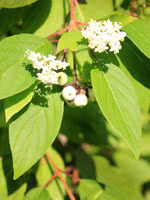 Yellow Twig Dogwood
ONLY AVAILABLE BY CONTRACT GROW
Yellow Twig Dogwood is a small deciduous shrub with attractive, bright yellow bark. It features delicate white, star-shaped flowers and white fruit. It is often used as a screen, and its wide-spreading roots help stabilize areas experiencing soil erosion...